CATIE
International Network on Health and Hepatitis in Substance Users (INHSU)
A harm reduction hub in Halifax, Nova Scotia
In the summer of 2022, CATIE visited Halifax, Nova Scotia, to learn more about programs serving people who use drugs, and to share the stories and voices of the people behind this work.
Halifax is the largest city in Atlantic Canada. In the North End neighbourhood, there is a cluster of services that cater to people who use drugs, and people who face challenges related to homelessness, mental health and more. Direction180, Mainline Needle Exchange, and the North End Community Health Centre are all within a short walk of one another, creating a collaborative "hub" of low-barrier services.  
The North End Community Health Centre is the home to the Mobile Outreach Street Health (MOSH) program. It operates a travelling van, or "clinic on wheels", that visits different locations in Halifax to provide street-based health care services. They offer nearly everything a doctor's office can, including vaccinations, HIV and hepatitis C testing, pregnancy testing as well as street health services such as wound care and harm reduction.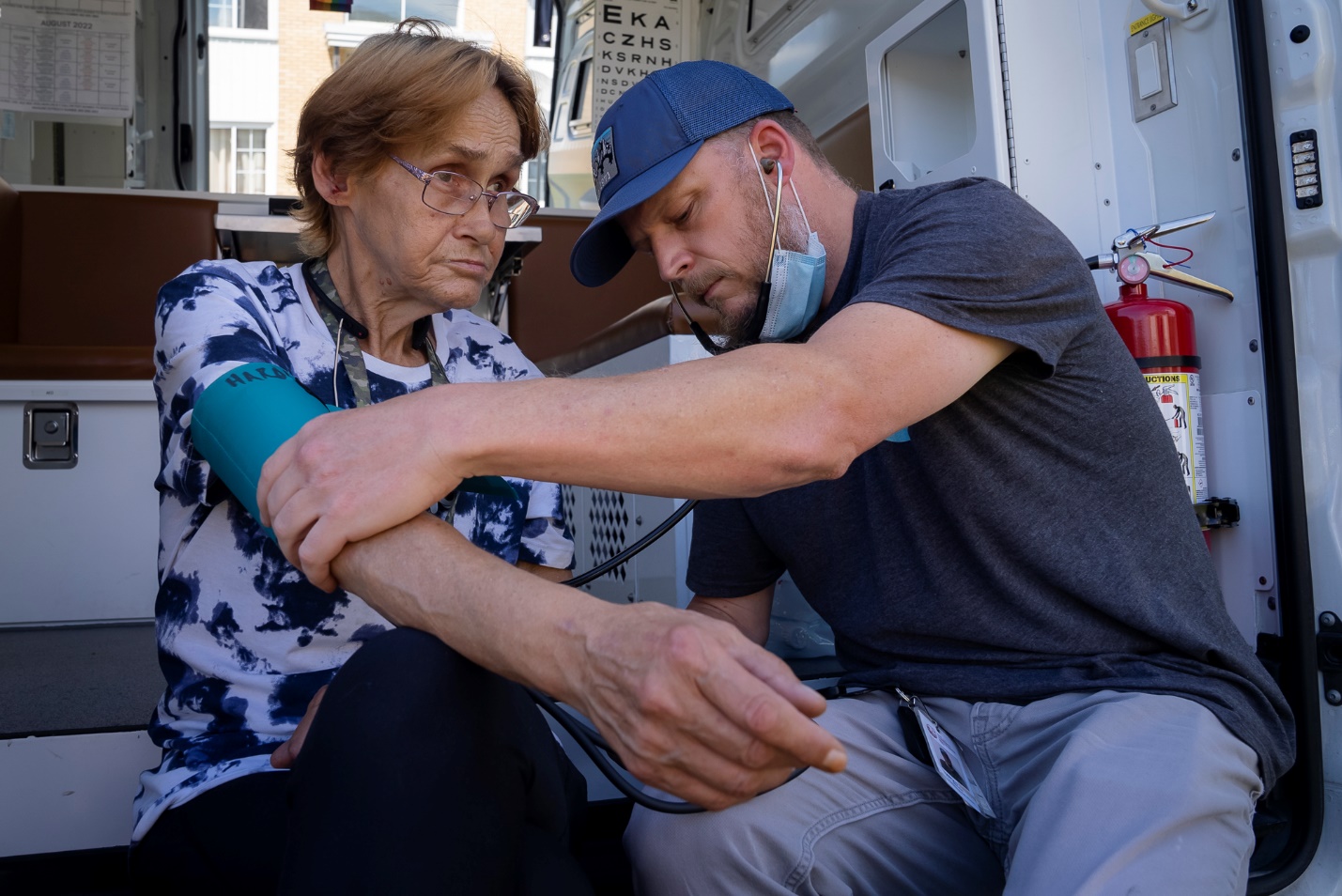 Out of the North End Community Health Centre, two physicians are also leading an innovative safe opioid supply program, among the first in Atlantic Canada. Safer supply is a new practice that provides a safe, prescribed supply of pharmaceutical-grade drugs as an alternative to the toxic street supply.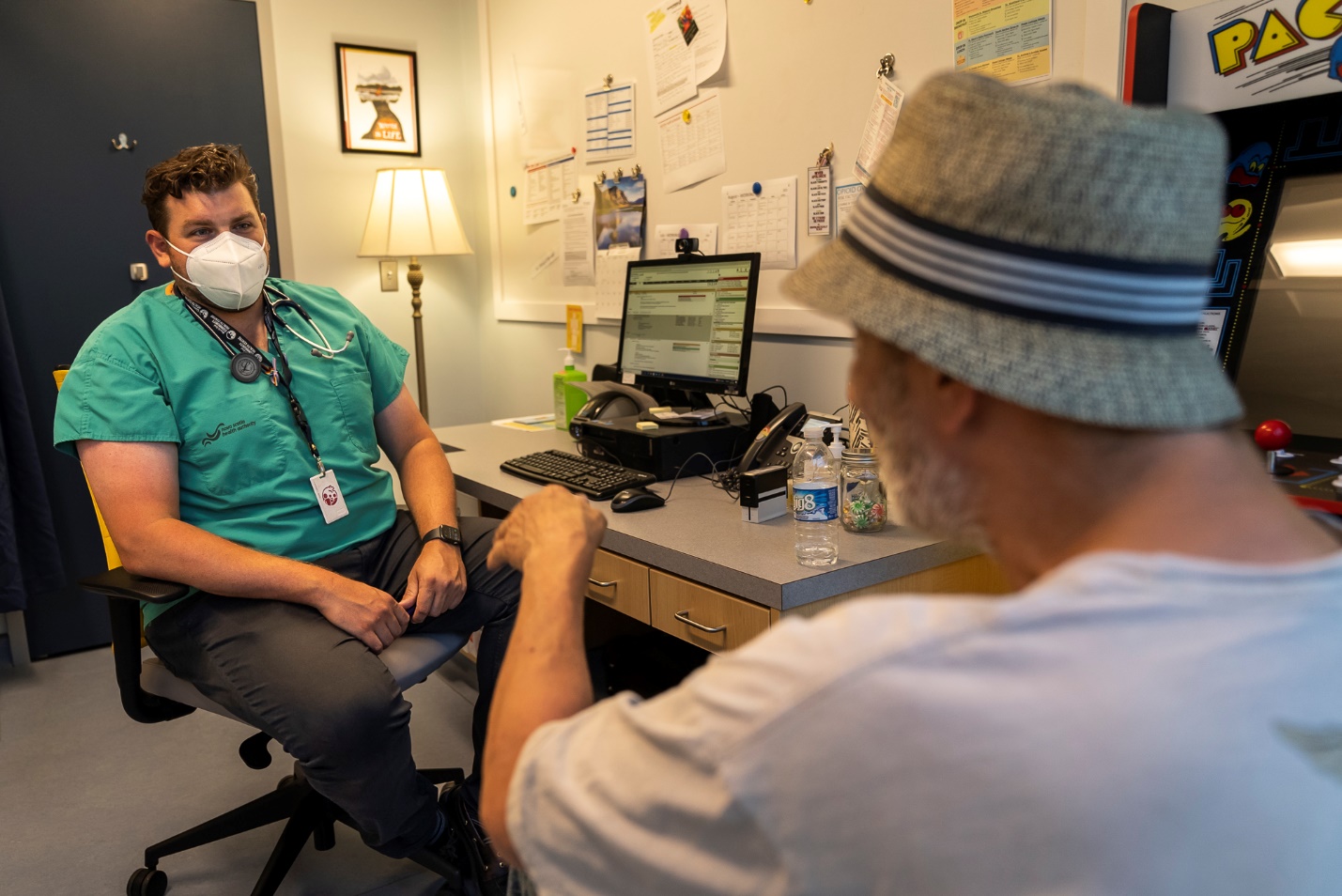 The MOSH program has also partnered with Direction180 to begin providing hepatitis C treatment for people who use drugs. Direction180 is located on the same block, and offers a variety of services for people who use drugs, including clinical services like opioid agonist therapy (OAT), as well as social supports like one-to-one peer support. They also operate ReFix, Atlantic Canada's first overdose prevention site, where people can safely use drugs. Integrating hepatitis C, harm reduction and healthcare is a key fixture of this partnership.
Mainline Needle Exchange is just a few blocks away, and operates peer-led services. This includes the distribution of harm reduction supplies across the city, safer drug-use education, and support to navigate health or social services.  They also operate a "brown bag" program, which distributes harm reduction kits in discreet paper bags at over 100 pharmacies, both in Halifax and in smaller suburban or rural communities across Nova Scotia.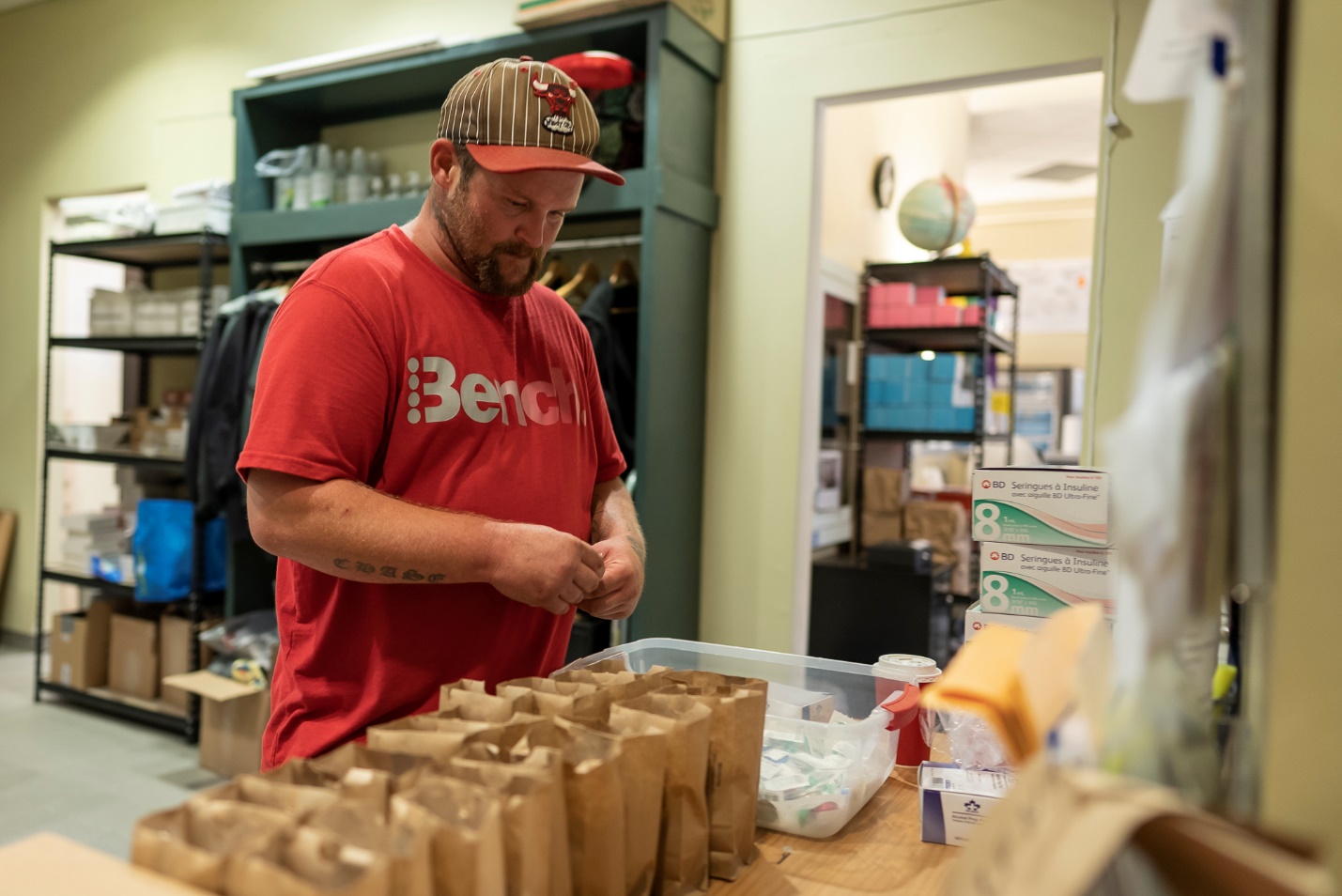 This integration of services brings a wraparound suite of services for marginalized people in Halifax, that "meets people where they are at", both figuratively and literally. By addressing multiple aspects of health, harm reduction and social needs, these services can better address the overall health and well-being of people who use drugs.
See other CATIE harm reduction films and stories from Saskatoon, Victoria, and Quebec City.