I was told I have cirrhosis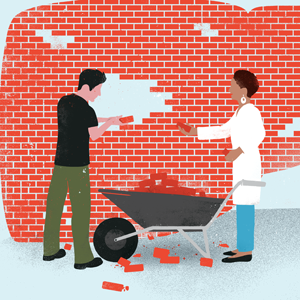 Have you just found out you have cirrhosis? You probably have a lot of questions about your diagnosis. You may be feeling stressed, overwhelmed or worried. It's normal to feel this way. It can be difficult to receive a new diagnosis. Learning about your condition can help you take control of your health and make the best choices for you.
This guide will help you understand cirrhosis caused by viral hepatitis. Keep in mind that this is only one source of information. Many people can help you learn about cirrhosis and how to take care of yourself. Doctors, nurses, pharmacists and other healthcare workers can help you to make decisions, connect you to other services and provide support. Don't be afraid to ask for more information or help.