Toward the end of 2020, and in the midst of the COVID-19 pandemic, Darien Taylor sat down for a physically distanced Zoom interview with four people living with HIV to get their takes on the role of HIV activism: past, present and future.
Could you introduce yourselves?
Image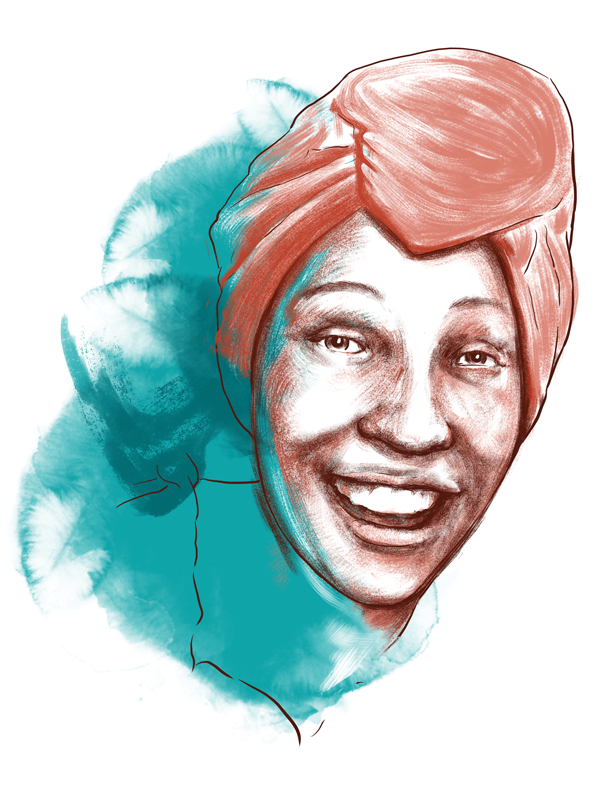 Muluba Habanyama: I was born with HIV. I've now been living with it for 27 years. When I was 21, I decided to rip the Band-Aid off, so to speak. I disclosed my HIV status publicly, and I've been doing activism ever since. I wear many hats, telling my story, speaking, and educating young people.
Tim McCaskell: I worked in the early gay movement in the '70s and was involved in The Body Politic and Xtra! magazine, and the Right to Privacy Committee, which defended people after the Toronto bath raids. I was a founding member of AIDS ACTION NOW! in 1987–88. I guess I'm a bit of a dinosaur.
Trevor Stratton: I work for the Canadian Aboriginal AIDS Network. I'm the coordinator of the International Indigenous Working Group on HIV & AIDS. I also am engaged with the 2-Spirited People of the 1st Nations, a community organization for two-spirited people in and around Toronto.  I was diagnosed with HIV in 1990, 30 years ago. As I age, I see my role as a mentor.
Aidan Dolan: With regards to activism, I have to say I'm such a novice. I'm a baby activist. I'm here to talk about my experiences as someone who is recently diagnosed with HIV. I am an aspiring artist and I'd like to channel my identity into the work that I do.
What is your definition of activism?
Tim: The iconic AIDS activist group is ACT UP, and Toronto's AIDS ACTION NOW! was cut from that cloth. Activism in the '80s meant the involvement of people who were directly affected by HIV/AIDS. Both ACT UP and AIDS ACTION NOW! were volunteer organizations without paid staff. We didn't receive money from pharmaceutical companies or government because those were the people we had to bark at.
Image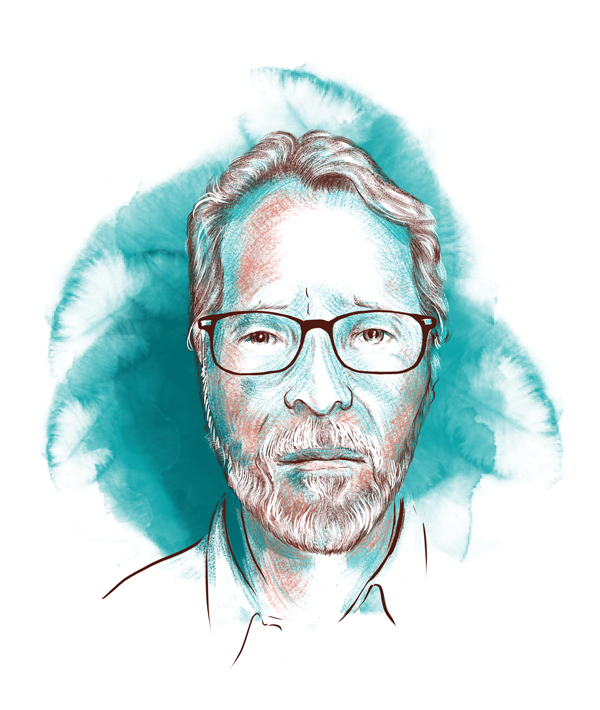 Nowadays the word "activism" seems to be used in a much wider sense. But at AIDS ACTION NOW! we always distinguished between activism and service provision. For example, we did a lot of work around treatment information in the early days. But when we realized that the task of providing treatment information was so huge that it required a service organization, AIDS ACTION NOW! created the organization that eventually became CATIE. We didn't try to do it ourselves because we didn't have the capacity. I don't know how useful it is to make that distinction between activism and services, but it was certainly one that we made in the old days.
Aidan: To me, activism is anything that works towards a purpose. So, I think HIV services are totally a part of activism. My involvement in Positive Youth Outreach at the AIDS Committee of Toronto is what got me interested in this interview. HIV services build community directly. As someone interested in art, I think a lot about General Idea, and the AIDS quilt, and Keith Haring. That art-based activism became part of queer culture.
Muluba: Activism is taking a stand, fighting, and trying to be a part of the change. I think Tim's distinction between activism and service provision is very interesting. A little pot of money to tell our story is sometimes appropriate. But then there are protests that you go to because you want to. I don't think activism is always doing the actual work. For example, during the recent Black Lives Matter protest in Toronto, a white friend who has lots of experience organizing protests made sure there was enough security there. Being an ally is important, too.
Trevor: My thoughts around activism have evolved. I remember right after I was diagnosed, two big First Nations guys came up to me in one of the gay bars and said, "Welcome to the family. Have you heard about 2-Spirited People of the 1st Nations? We are reclaiming our traditional roles. We have thousands of years of history." I was blown away by the psychic energy of their activism, even though I wasn't ready to join them yet. After my HIV developed into AIDS, I finally started feeling like I was an activist, and I started travelling to different First Nations to share my story. There were people in those communities living with HIV who didn't want to disclose. It was too dangerous for them. But they would set up the chairs for the meeting, or they'd be cooking in the back. And that is activism to me.
It's different now that HIV is a manageable illness. What motivates an activist now that there is no sense of desperation? And what does activism mean with COVID? But lastly I want to say this: there are different layers of activism. Most service providers are activists. They're trying to keep government and institutions in check. Then there are people within government and the private sector working within the system to generate change. And then there are independent activists who keep us all in line.
What changes have you seen in activism over the years?
Muluba: I was born in 1993 and diagnosed in 1995. There were a few medications at the time. They weren't the greatest, but I acknowledge that they were available to me because of the work of activists. I'm thankful for that. Because of how far we've come since those days, activism looks a little different. People with HIV are living long lives. We're able to get a PhD ourselves, and sit at the table as equals with the experts. That's amazing. But sometimes we have to use the old methods. We have to be rowdy and loud. The vulnerabilities of certain communities, HIV criminalization, racism, discrimination, homophobia, lack of access to care: these issues are shameful. As I get older, the activist passion is rising in me. We have to find our talents and use them in this fight.
Aidan: Maybe I can talk about what I know about activism and access to services. The Toronto AIDS Memorial has an Instagram page that posts stories memorializing loved ones that folks have lost to AIDS. It is a great way for people my age to connect to the history of HIV/AIDS activism and to hear stories from elders in our community on a platform we are actively engaging with. I visit it almost every day. It makes me feel less alone.
Personally, I had tremendous access to lots of different HIV services: counsellors, testing, mental health supports. But I still struggled so much, and I still became HIV-positive. It goes to show that the story isn't over yet. Of course we all want to end AIDS, but there is something about young people who are continuing to be diagnosed with HIV that we need to discuss further. I'm grateful for all the hard work of past generations to build this network of services because HIV doesn't feel like a death sentence. I don't think it's easy, but I have hope.
Tim: Activism has changed a lot because society has changed a lot. In the '80s, when AIDS ACTION NOW! started, our society was much less disparate. The gap between rich and poor was not nearly as great as it is today. The gap around marginalization and poverty has become racialized, and so that throws anti-Black and anti-Indigenous racism into the current mix. When we were all in the same boat, it was relatively easy to say, "OK, this is an issue that affects all of us." But as society pulls itself apart, and some of us get services and others don't, suddenly we're in different boats. We're fragmented.
Image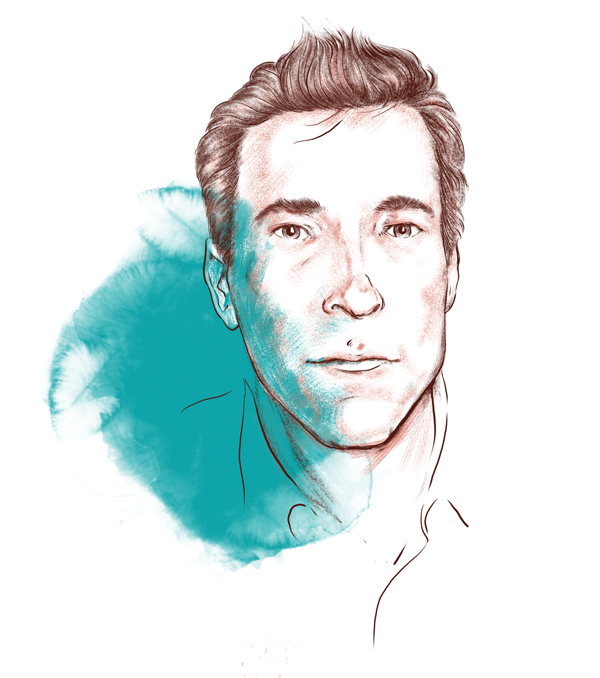 And the other thing is that the level of risk people are asked to embrace if they're going to be an activist has changed. If you look back at those early days of AIDS ACTION NOW!, most of the members were white, relatively educated gay men. So, even though all this horrible shit was happening to us, we had a certain level of privilege that allowed us to barge into a government office and lock ourselves to the furniture. If you were an undocumented person and you did that, you'd be deported. The level of risk is really, really different for people. To me, the real challenge that faces activism these days is to work together as a community when we're no longer all in the same boat.
Trevor: People who are already disadvantaged, people who are not in control of the health policies and legal frameworks in which they live, seem to be much more vulnerable to HIV. It's someone else's system: it wasn't really created for Indigenous people. It wasn't really created for African, Caribbean, or Black people. This system is very risky for us.
If I feel strong and enfranchised, why should I be an activist? Why should I disclose my HIV status to anybody? Why not just take my pills, and go to work, and get my degree, and buy my big house? Why should anybody even need to know I have HIV? The burden of activism has shifted to populations and people who are not privileged, which makes it difficult. When privileged people are activists, more doors open for all of us.
What are the issues that currently need an activist response to move them ahead?
Muluba: For people born with HIV, the transition from the children's clinics where everybody does everything for you to the system of health care for adults could be improved. I know it's nice to be taken care of, but there are some things that the young people who grew up in the protective environment of CHEO [Children's Hospital of Eastern Ontario] in Ottawa and SickKids in Toronto don't learn, that they need to know about as adults.
Tim: We know that a major driver of HIV infection is crystal meth use. Yet I still hear fuck-all from AIDS service organizations. Everybody sits on their thumbs because they're so afraid to talk about drug use. A clear warning to people is needed: "Don't go there. Meth is a bad one." Crystal meth use is a pretty concrete issue where a lot more could be done and it's not going to come from institutions. It's going to require some grassroots activism by people who've managed to come out on the other side of it.
Image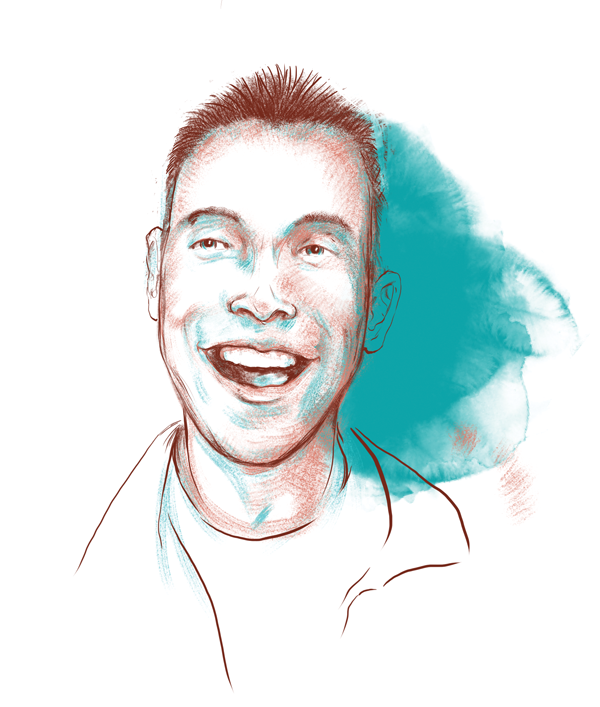 Aidan: And there is another side. I came out of it. I'm eight months sober off of crystal meth, and I was diagnosed with HIV while I was using. It was difficult. I blame my diagnosis on crystal meth. So hit the pavement, get out there, talk to your friends, talk to your family, because there needs to be a collective effort to address HIV.
Trevor: Most of my work is international and I'm like, "Why the hell can't we get HIV medication for everybody on the planet?" The prices for medication, the lack of distribution networks, and the absence of political will to save lives—it's apartheid. This situation is completely unacceptable for me. And it doesn't bode well for COVID vaccines either. The criminalization of HIV—and I'm not just talking about the criminalization of HIV non-disclosure—I'm talking about the criminalization of same sex relationships, of sex work, the criminalization of simply being transgender, the criminalization of drugs. It's killing people. We should all be ashamed. I can't say it any more plainly than that.
Darien Taylor has been living with and working in HIV for the past thirty-plus years.
Trevor Stratton is a citizen of the Mississaugas of the Credit First Nation and works for the Canadian Aboriginal AIDS Network (CAAN).
Tim McCaskell is a gay activist dinosaur and a founding member of AIDS ACTION NOW!.
Muluba Habanyama is a human rights activist and communications specialist who has been living with HIV since birth.
Aidan Dolan is a queer non-binary artist and baby activist living in Tkaronto/Toronto.
Illustrations by Aaron McConomy.