Contents
CATIE acknowledges World Hepatitis Day in Canada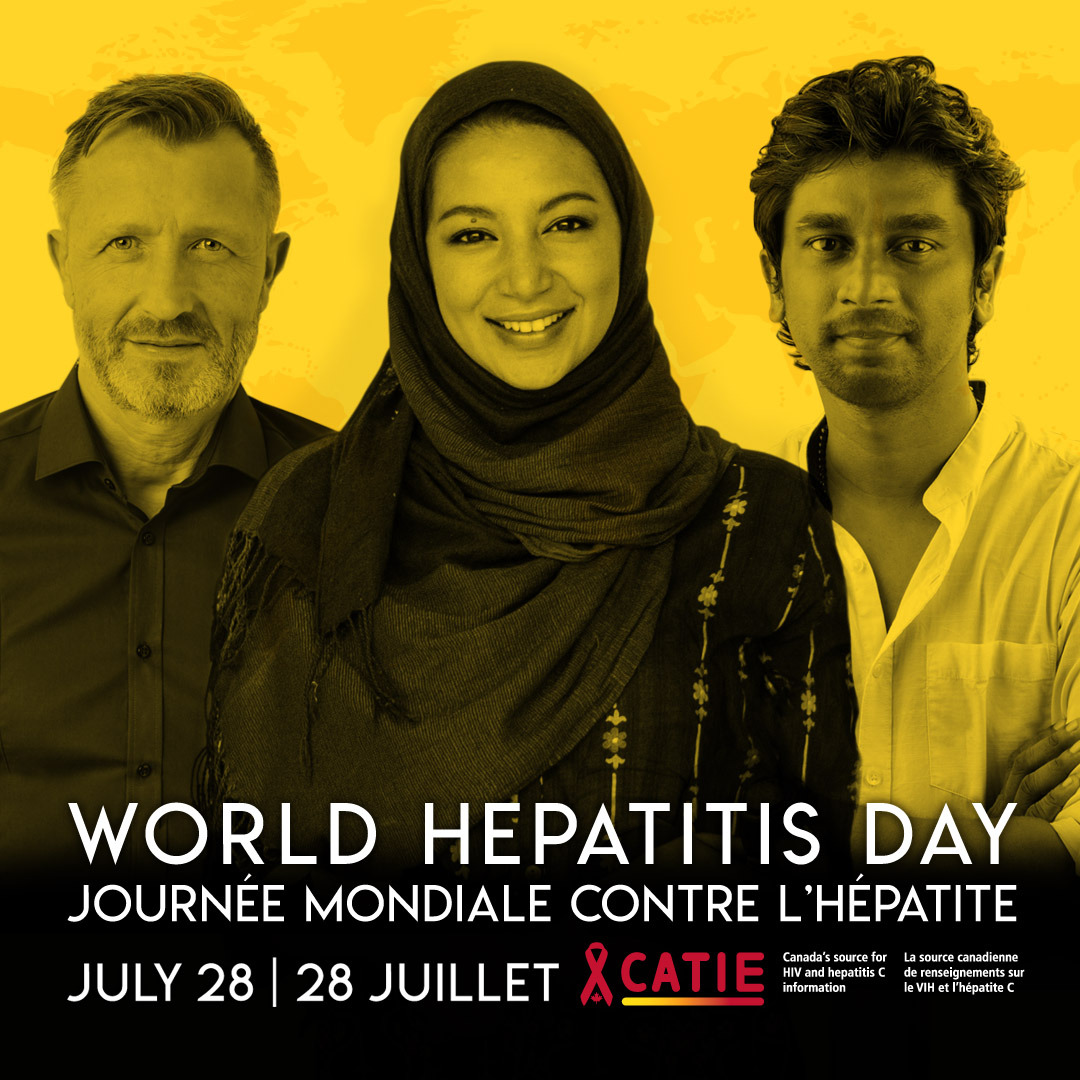 On July 28, 2019, people around the world will acknowledge World Hepatitis Day in an effort to raise awareness about viral hepatitis and the global effort to eliminate it. It's estimated that 1 out of 100 Canadians have had hepatitis C in their lifetime, and many are unaware they have it.
Canada is one of 194 countries that have signed on to the World Health Organization's Global Health Sector Strategy on Viral Hepatitis, committing to eliminate hepatitis C as a public health threat by 2030. Here are the five things you need to know about hepatitis C elimination in Canada.
Hepatitis C Key Messages
Order these posters and postcards to help share key messages about hepatitis C prevention, transmission, testing and treatment on World Hepatitis Day. Click each message to find out more!
Get hepatitis C information in 13 different languages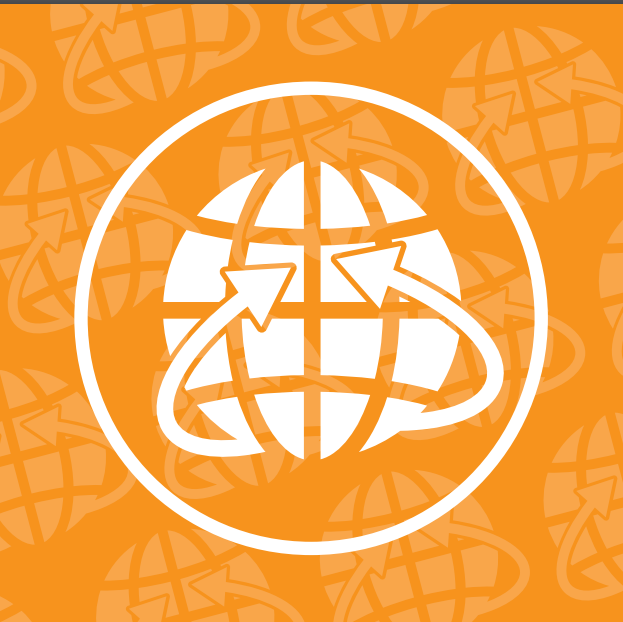 Canada is diverse, and so are the people affected by hepatitis C. Basic information on hepatitis C transmission, testing and treatment is now available from CATIE in 13 different languages.
Blueprint to Inform Hepatitis C Elimination Efforts in Canada
The Canadian Network on Hepatitis C (CanHepC), a network of Canada's leading hepatitis C experts, just launched the Blueprint to Inform Hepatitis C Elimination Efforts in Canada. This is a menu of evidence-informed activities to help provinces and territories develop hepatitis C action plans. The Blueprint also includes key targets and objectives for Canada, to guide action and track our progress.
To learn more, read the Blueprint document or watch a recording of the launch event.
CATIE Ordering Centre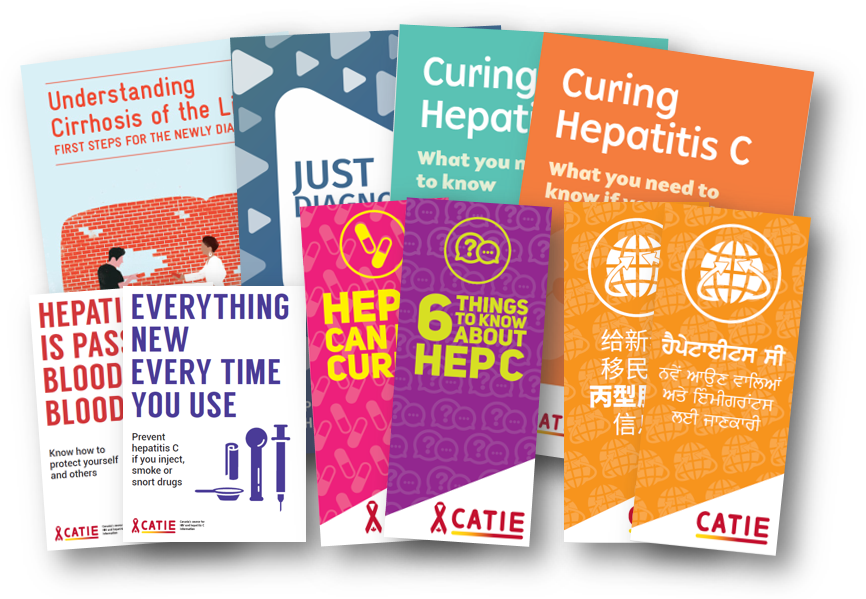 CATIE distributes hepatitis C print resources free of charge to service providers across Canada. We've recommended some resources to help you spread the word on World Hepatitis Day. Please order by July 15 to ensure you receive your resources on time!
Learn more about hepatitis C with eduCATIE.ca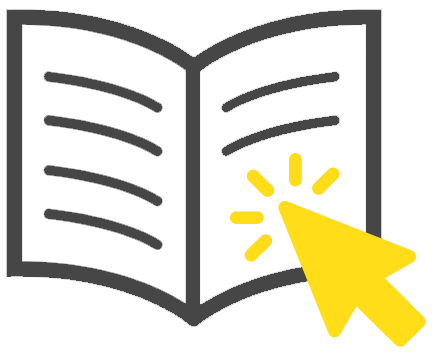 CATIE offers open online courses to build knowledge of hepatitis C science and practice, including a course on Hepatitis C Basics.
Courses are self-directed and designed for service providers to learn on their own time and at their own pace. All participants receive a certificate of completion.
Go to eduCATIE.ca to learn more!
A timeline highlighting milestones in the history of hepatitis C.