Contents
What is World Hepatitis Day?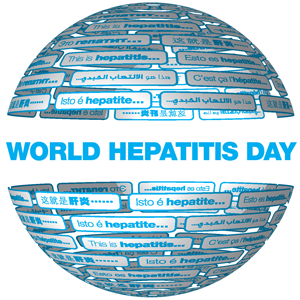 World Hepatitis Day is an international event focused on raising awareness about viral hepatitis and influencing real change in disease prevention and access to testing and treatment.
The first World Hepatitis Day was held in 2008. In July 2010, the World Health Organization designated July 28th as World Hepatitis Day, one of eight official global health awareness days. The World Hepatitis Alliance coordinates World Hepatitis Day internationally.
Today, about 500 million people worldwide – one in 12 – are living with chronic viral hepatitis B or hepatitis C. In Canada, an estimated 600,000 people have viral hepatitis, with many unaware of their status.
Five things service providers should know about hepatitis C
The pace of hepatitis C research has been so rapid, it's sometimes hard to keep up. In the past year alone, we have seen new Canadian screening and treatment guidelines and expanded access to new treatments that cure the infection in most people.
To help service providers prepare for World Hepatitis Day (July 28), we've listed the top five things we should all know and be sharing with service users living with or at risk for hepatitis C. Read more...
Please feel free to republish the article in your organization's print or electronic publication, or link directly to it on our site.
Hepatitis C Key Messages
Hepatitis C in Canada
Resources available from the CATIE Ordering Centre
World Hepatitis Day Suggested Resources – recommended educational resources to develop your own campaign activities
CATIE has developed two new brochures about hepatitis C. Order copies for your clients:
A timeline highlighting milestones in the history of hepatitis C.