U=U: A guide for service providers
Access to HIV testing and treatment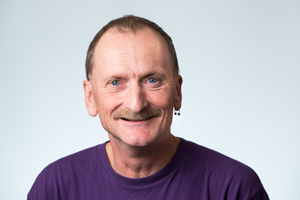 Research shows that initiating testing and treatment early can yield the best health outcomes for people living with HIV.1 Whenever possible, we should encourage and facilitate access to testing, and if a person receives a positive test result we should encourage them to start treatment as soon as possible after diagnosis. It is important to acknowledge that informed consent must be obtained for testing and treatment and that these services must be offered without coercion on an opt-in basis. We should ensure that the person living with HIV is both ready (feeling confident and capable of success) and prepared (in consultation with the person's healthcare and community care providers) for treatment.
Accessible, culturally safe, and sex-positive sexual health testing services facilitate early HIV diagnosis.2 Universal coverage of HIV medication will not only improve the overall health of people living with HIV, it can also help to reduce stigma and discrimination.
U=U provides a platform for greater treatment access for all populations affected by HIV.