Winter 2016
The Push for Treatment Access
By Tim McCaskell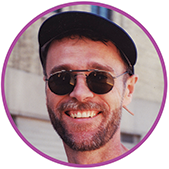 When AIDS first started decimating communities of gay men in the early '80s, those in power were largely indifferent. Why spend resources to save the lives of a group so widely reviled? It was not until well-known people started getting sick and it was recognized that anybody could get HIV that panic ensued and a public health response was mounted—protecting the uninfected from the infected. The head of Ottawa's Federal Centre for AIDS even opined that the solution to the epidemic was to isolate the "reservoir of infection"—in other words, those of us who were poz would soon die off and AIDS would be no more.
The fight for access to treatment was largely left up to the infected and a few allies. When the HIV drug AZT was first shown to slow progression of the virus in 1986, Kevin Brown, of the British Columbia Persons with AIDS Society (now Positive Living BC), delivered a petition to then federal Minister of Health Jake Epp, calling on the government to facilitate access. Brown left empty-handed. When doctors applied for permission to access unapproved AIDS drugs through Health Canada's Emergency Drug Release Program—a program explicitly created to allow such access to unapproved drugs—they were turned down flat.
It wasn't until the emergence of AIDS ACTION NOW! (AAN!) in Toronto, the burning in effigy of Health Minister Jake Epp at Toronto City Hall, a public consumption of unapproved drugs at a press conference on Parliament Hill, and repeated activist interventions aimed at shaming the Mulroney Conservatives throughout the 1988 election, that the Emergency Drug Release Program was finally opened to requests in 1989.
But government wasn't the only problem. In 1989, the pharmaceutical company Bristol-Myers Squibb, for example, refused to release its experimental treatment, ddI, until a summer-long picket of its Canadian offices by a mother desperate to access the drug for her dying son, the occupation of its offices by AAN! activists and a wave of bad media publicity.
Such actions strengthened the notion of a poz identity, and government and pharma soon recognized that they had to listen to the voices of people living with HIV and respond to our needs. One way to amplify our voices was through treatment information: AAN! launched the Treatment Information Exchange (TIE) to encourage people living with HIV and their doctors to demand cutting-edge treatments. TIE soon morphed into the Community AIDS Treatment Information Exchange (CATIE), which later became the national organization it is today.
But AIDS is a lens that magnifies all social problems. When new treatments for the opportunistic infections that many with HIV were dealing with finally began coming on line in the early 1990s, many couldn't afford them. Financial access became an issue. It took a four-year campaign by AAN! before the Ontario provincial government established the Trillium Drug Plan to cover the costs of drugs.
While provincial programs, such as Trillium, provide access to eligible residents, the undocumented, refugees, the homeless and those living in remote areas across the country still face serious barriers. Many fear to even test for HIV because of stigma, discrimination and criminalization. Aboriginal people, who are disproportionately affected by the epidemic in this country, are only half as likely to have access to life-saving antiretroviral therapy as non-Aboriginal people.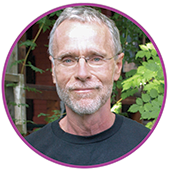 Internationally, treatment access often depends on the wealth of one's country. AIDS activists in South Africa managed to win a treatment rollout there, and fought off a lawsuit by big pharma trying to block access to cheap generic drugs. But elsewhere in the developing world, despite international programs, many people living with HIV still die without access to basic medical care.
In a world where profit is often deemed more important than human lives, access to treatment is still a political struggle.
Tim McCaskell is a longtime gay activist in Toronto. He was a founding member of AIDS ACTION NOW! in 1988 and a member of the Ontario Advisory Committee on HIV/AIDS for over a decade.