Winter 2016
From the Front Lines: Living Long with HIV
4 specialized services for older people living with HIV.
Thanks to effective treatment, far more people with HIV are living into their 60s, 70s and beyond. So all that talk you hear of an "aging population" also applies to HIV. In fact, UNAIDS estimates that roughly one-third of HIV-positive adults in high-income countries are 50 years and older. A growing number of agencies across the country are stepping up to offer services that meet the needs of people who are aging with HIV. Here are just a few:
Workshop Series: Planning for the Long Term
AIDS Committee of Toronto (ACT)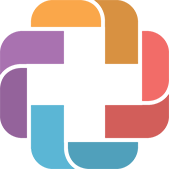 Since 2011 ACT has been hosting this supportive and educational workshop series for people growing older with HIV. It gives participants an opportunity to learn about HIV and aging and to connect with others in a safe environment. The series of 10 weekly sessions is offered every spring and fall. Each week, guest speakers provide information on a range of topics related to physical health, emotional wellness, HIV and aging. Afterwards, a group discussion, facilitated by two trained volunteers, allows participants to address their feelings and experiences, support one another and share information and referrals.
Some of the topics the group has discussed include healthy eating; new developments in HIV treatment; managing conditions related to HIV and aging; building healthy relationships; sexual health; ways to reduce stress, anxiety and depression; enhancing memory; and improving self-esteem. The response has been overwhelmingly positive. Post-workshop, many people develop plans to enhance the quality of their lives based on what they learned, while others simply state that participating kept them from feeling isolated.
To find out more or to register, call 416.340.8484, ext. 283.
Supportive Housing
AIDS Committee of Newfoundland and Labrador (ACNL), St. John's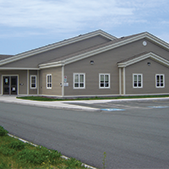 Established in 2006, ACNL's Supportive Housing is open to people with HIV and/or hepatitis C who need help securing affordable housing on a long-term basis. All six self-contained, wheelchair-accessible apartments are connected to the Tommy Sexton Centre, the community hub where ACNL delivers its programs. Although anyone living with HIV and/or hep C who is over 16 can apply, all of the residents who currently call these cozy apartments home are over the age of 50. In addition to affordable housing, residents are offered a host of support services—counselling, peer support, life-skills programs, advocacy, medical referrals and home care.
ACNL executive director Gerard Yetman notes that the demand for supportive housing has declined in recent years, due mainly to the number of people whose health has improved thanks to effective HIV treatment, to the point that they can resume their work lives. However, Yetman anticipates that demand will grow again in the near future as the number of older people living with HIV in Newfoundland increases.
To learn more, call ACNL's housing coordinator at 709.579.8656 or visit acnl.net/supportive-housing.
Peer Support Group
MIELS-Québec, Quebec City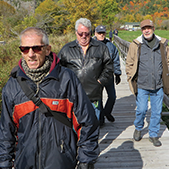 Among its many support groups, the community HIV organization MIELS-Québec offers one for long-term survivors. This group for men diagnosed prior to the advent of antiretroviral therapy in 1996 meets once a month to share a meal, visit local attractions and do activities together.
They call themselves Les aventuriers—the adventurers. In the summer months, the group has gone hiking, kayaking and picnicking; in the winter, bowling, to the movies or a museum. Among the more popular outings was a river cruise on the St. Lawrence.
By participating in organized events, the men build friendships in a setting where they don't need to worry about being judged and where they can connect about something other than their diagnosis. Participants have commented that they "had a blast being an adventurer and meeting others" and that the group helped break years of isolation.
With more than 20 members and an average of eight to 10 people on each excursion, the group has become a vibrant crew that spends much of its time together laughing.
If this sounds like it might be for you, call 418.649.1720 or visit www.miels.org.
Positive Seniors University
Maple Ridge, British Columbia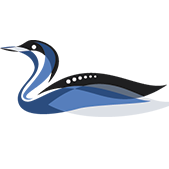 Located just outside Vancouver, Loon Lake Camp is a mystical place nestled among the trees, where the air is filled with the sounds of lapping water. In this tranquil setting, Positive Seniors University presents a four-day workshop geared for people with HIV from across BC who are 55 and older. By fostering connections and a sense of empowerment, this program offers a distinctive model of community development.
Each participant is invited to take part in the day-to-day facilitation by presenting a workshop to the rest of the group. (A train-the-trainer session beforehand helps participants develop their facilitation skills and overcome nervousness.) This puts HIV-positive seniors at the heart of the program—building self-esteem and leadership skills while mentoring and learning from each other. The themes of the workshops are as varied as the interests and skills of the facilitators—from healthy sexuality to critical thinking to using creative arts to reframe aging.
The retreat provides a space where people can talk about their health challenges, share their cultural heritage and recognize their strengths and resiliency. Participant feedback suggests that the university has succeeded in achieving its goals.
To learn more call, Positive Living BC at 604.893.2258 or email support@positivelivingbc.org.