Spring 2019
From the Front Lines: Learn to be a Leader!
Interested in building your leadership skills? Want to educate people about HIV and empower others living with the virus? If this sounds appealing—and you live in Ontario, B.C. or Quebec—you might want to check out the Positive Leadership Development Institute. Kath Webster has the scoop.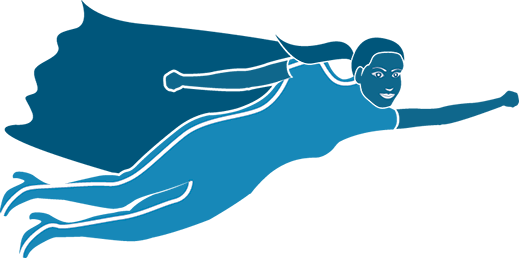 In 2009 the Pacific AIDS Network (PAN) sent me to Ontario for a leadership training by and for people with HIV. The goal was for me to check it out and see if we might want to adopt a similar program in British Columbia. I loved it! The three-day Positive Leadership Development Institute (PLDI) was thought provoking, challenging and a safe space to learn and share with other people living with HIV. A truly valuable experience.
Right from the get-go, the trainers told the group: "Everyone in the room is HIV positive." That was poignant, and as the days unfolded I realized how powerful it was to witness other people living with HIV stepping into leadership roles throughout the training. My confidence was boosted and it became clear to me that leadership is not only reserved for charismatic people with type-A personalities—it is something that can be learned.
I returned home with new leadership tools and motivation to develop a PLDI in B.C. Our funding grant proposals were successful, and once the PLDI launched, I was honoured to become a volunteer trainer.
The purpose of the training is to help participants realize their leadership potential and build their capacity to participate meaningfully in community life. It promotes the principles of GIPA (the greater involvement of people living with HIV/AIDS) and MEPA (the meaningful engagement of people living with HIV/AIDS) in programs and policy making. GIPA and MEPA are grounded in the universal rights of people living with HIV to self-determination and to participate in decisions that directly affect our lives.
The PLDI consists of three intensive training modules; each one runs for three or four days. The first, Core Training, explores the question "Who am I as a leader?" The other two, Board Governance and Communication Skills, are optional for those who wish to do further training. There are also plans to add a fourth module this year, Mental Health First Aid, using curriculum from the Canadian Mental Health Association.
The main goals of the PLDI are for participants to:
identify their personal values and philosophy
develop their leadership skills—giving and receiving feedback, public speaking and facilitation, among others
gain knowledge and awareness of the HIV community
When a diverse group of people living with HIV comes together, peer support often happens naturally. The intensive training gives people an opportunity to explore their leadership skills in a safe and supportive way. As a result of the training, participants have reported increased self-esteem, being more assertive and feeling better equipped to cope with stigma. Graduates have gone on to use their leadership skills as board members of community organizations, peer researchers and much more.
PLDI trainings are now available in Ontario, B.C. and, most recently, Quebec—at no cost.
Ontario
The Ontario AIDS Network (OAN) set up the first PLDI in 2006. Since then, more than 800 people have completed core training in the Toronto area and in London. This year, trainings will be available in Ottawa in French.
One participant described how, since completing the PLDI, he feels more powerful, like he's doing something instead of just standing on the sidelines. Before the training, there was no way he would have ever done public speaking, whereas now he does it with confidence. Being in a room with 20 people with HIV from different walks of life opened his eyes to how the epidemic has changed. Another participant says that through the PLDI, she gained a better understanding of not only who she is but of who we are as a community and how powerful we are as leaders when we come together.
To learn more or to apply, visit oan.red/pldi
Quebec
In 2017, in partnership with the OAN and PAN, COCQ-SIDA (the Coalition of Quebec Community Organizations fighting HIV/AIDS) launched a PLDI in Montreal. COCQ-SIDA executive director Ken Monteith, who co-facilitates the trainings, says, "We are very excited to be adapting the PLDI into French and into the Quebec context. We hope that our graduates will leave with the confidence to take their place proudly in the HIV movement."
Monteith is proud of the way in which arts-based methods have been integrated into the training to help participants explore their strengths and challenges in creative ways. The Quebec team "draws on their own varied experiences of HIV using creativity to help participants discover and understand their own roles in the HIV community and beyond."
PLDI trainer Brigitte says: "I'm happy to be a part of this program because I see how our participants leave after the training—confident, luminous and motivated to change the world. Witnessing this is so inspiring and fulfilling."
To learn more or to apply, visit idlp.info
B.C.
Since PAN adopted the PLDI in 2009, more than 180 people have taken the core training. Most trainings are held near Vancouver and some are offered in the B.C. Interior to make it more accessible to those from rural areas.
Claudette Cardinal, a Cree woman from the unceded territory of the Coast Salish people (Vancouver), says that she has changed as a result of the training: "I'm more vocal and assertive. I've become more involved with HIV organizations. I'm proud to be an Indigenous woman living with HIV and I always try to empower others."
Another participant, Al Hungershafer, says: "I am a proud graduate of the PLDI Training Program. It has had many significant and positive influences on my life, both within and outside of the HIV community. Core Leadership gave me a greater sense of self-confidence, Communication Skills greatly improved my ability to speak in front of groups, and Board Governance gave me a far better understanding of the roles and responsibilities of board members. These skills are extremely useful and can be easily applied to many aspects of my life."
To learn more, visit https://pacificaidsnetwork.org/training-leadership or call the PLDI manager at 604.569.1998.
If you live outside of Ontario, B.C. and Quebec and don't have access to a PLDI, you might want to check with your local HIV organization to see if they have a speakers' bureau. Speakers' bureaus offer people living with HIV an opportunity to share their experiences and educate the public—at schools, universities, health centres, etc. In doing so, speakers challenge misconceptions and stigma.
Kath Webster has been active in the HIV community since her diagnosis more than 20 years ago. Among other adventures, she helped bring the PLDI to B.C. Kath lives happily on Salt Spring Island, B.C.