Ahtahkakoop Know Your Status Hepatitis C Program
Ahtahkakoop Health Centre

2020
Why Was the Program Developed?
Ahtahkakoop is a rural First Nation community. The number of people with hepatitis C, including people co-infected with HIV, was increasing in the community. Many individuals were not engaged in care because of the need to travel to Saskatoon or Prince Albert to see a hepatitis C specialist. In addition, many faced discrimination, stigma and racism when accessing health and social services through the mainstream health system.
To address the need for hepatitis C services in the community, this program was developed in consultation and with Indigenous Elders, people with lived experience of hepatitis C and other community members and leaders. The program also developed a broader plan to eliminate hepatitis C in the community.
The hepatitis C program was based on the successful HIV Know Your Status program that was developed in this community in 2011. The main principle of this model is a community-led and community-driven approach. The hepatitis C program was launched in 2016 to provide hepatitis C services in Ahtahkakoop First Nation.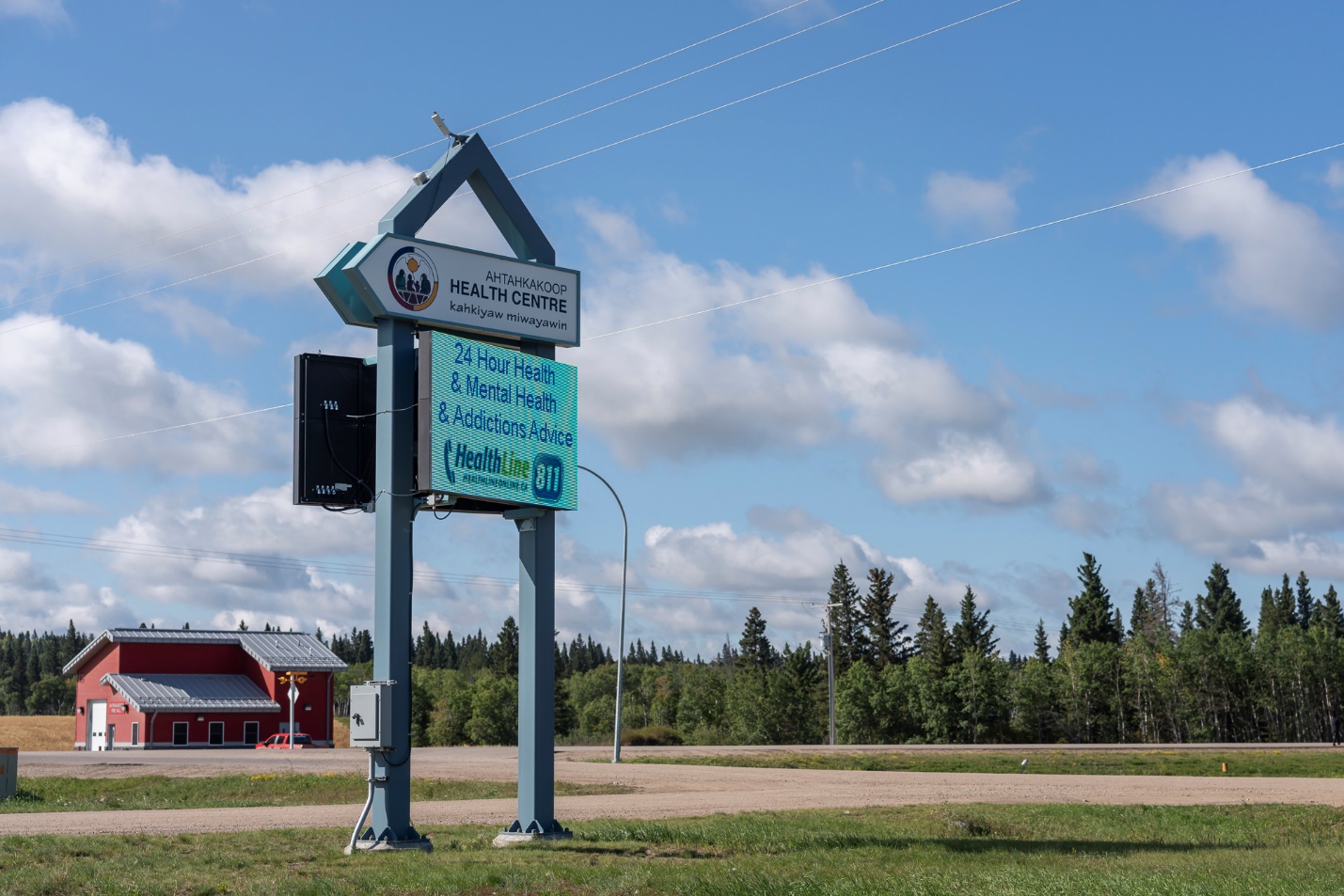 Ahtahkakoop First Nation is a rural Cree community, with approximately 1400 people. (Photo by Conor Ashleigh, 2019)