Ahtahkakoop Know Your Status Hepatitis C Program
Ahtahkakoop Health Centre

2020
Lessons Learned
Community-based and community-driven programs: Having services available in one's own community and delivered by community members is essential. Clients receive culturally appropriate care from familiar service providers embedded within their community, which increases the likelihood that they will be willing to engage in the program.
Community consultation: The planning of this program was rooted in extensive consultations with community members including individuals with lived experience and with Indigenous Elders. Community leaders supported and championed the program, increasing the community's awareness of the program and leading to buy-in from the community.
Open communication: Open communication with partners and the community is integral to the program's success. It helps the program to spread the word about the Liver Health Events, increase the community's awareness of hepatitis C and gain the trust of community members.
Continuous improvement: Staff constantly reevaluate the program to improve outcomes and ensure it is reaching its goals. This includes receiving ongoing feedback and suggestions from clients, staff and community partners.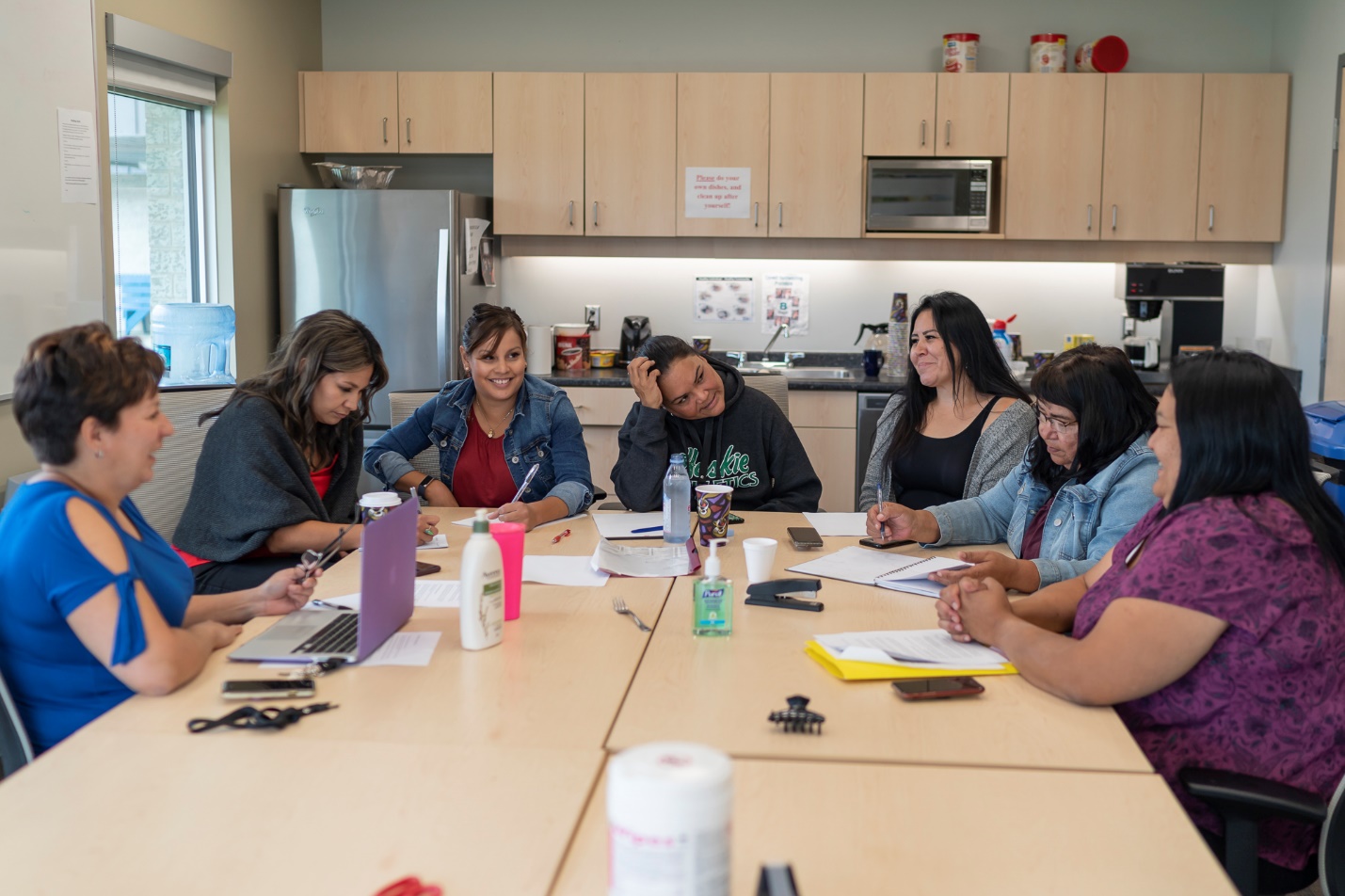 Staff from Ahtahkakoop Health Centre meet each morning to check in. Nearly all staff in the centre are from Ahtahkakoop. This community closeness helps clients feel comfortable accessing care without stigma. (Photo by Conor Ashleigh, 2019)