Ahtahkakoop Know Your Status Hepatitis C Program
Ahtahkakoop Health Centre

2020
Evaluation
The Liver Health Events occur every three months. The process is tweaked each time, using qualitative feedback from both attendees and staff, to improve efficiency and the client experience.
Preliminary data collected indicate that the program has screened 16% of the community's population through nine Liver Health Events. In total, 540 tests have been conducted, and 294 unique individuals have been tested. There is a high prevalence of hepatitis C among those tested, with 41% having chronic infections. To date, the program has linked 83 individuals to care. A total of 55 clients have initiated treatment, with 44 completing it. A cure has been confirmed in 77% of the people who completed treatment. Of those who initiated treatment, 89% had a history of injection drug use.
The events have many repeat attendees, with 37% of attendees being returning participants. This suggests that many individuals have ongoing risk factors for hepatitis C, and there is a continued need for this program in the community.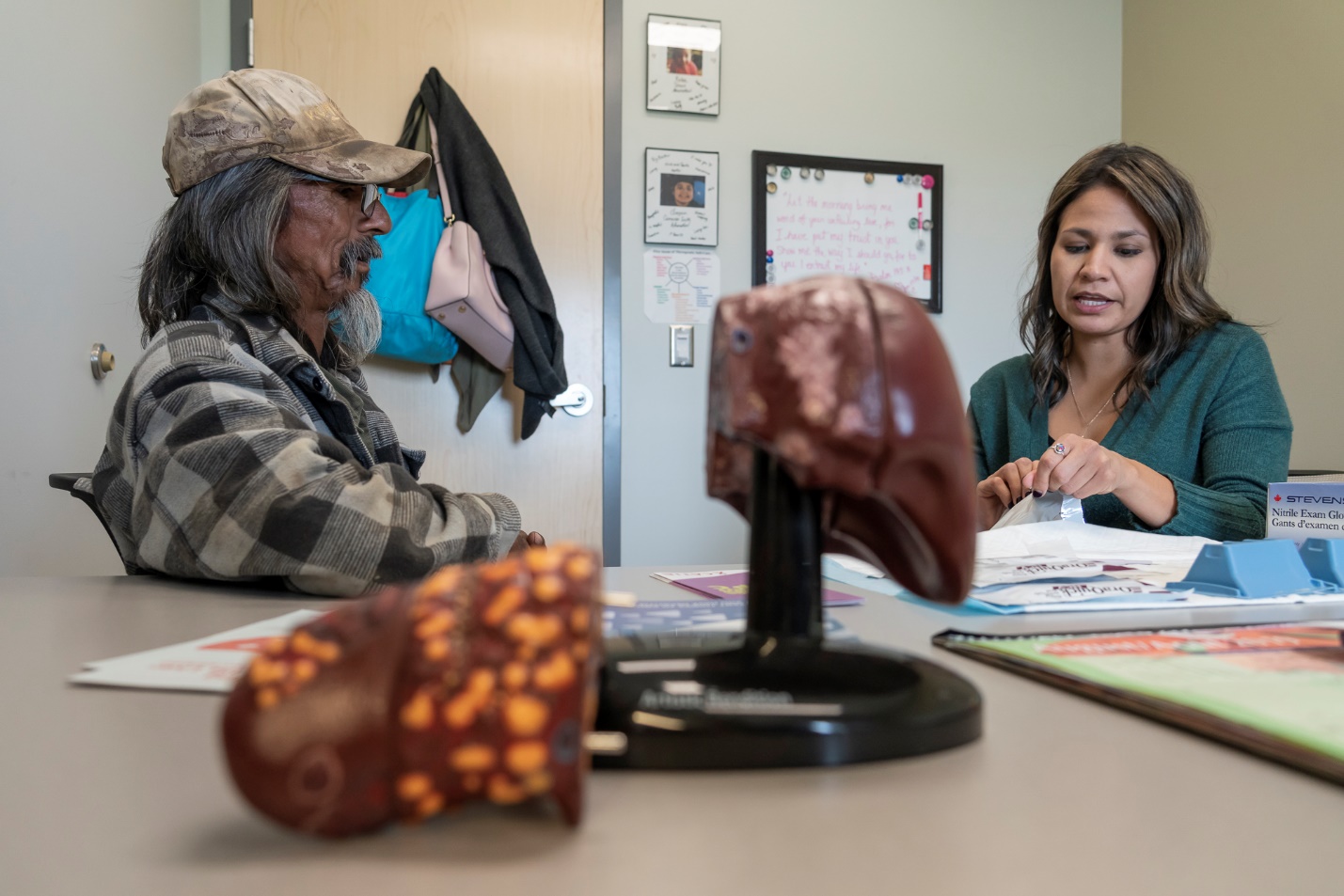 A health centre nurse performs testing with a client at a Liver Health Event. (Photo by Conor Ashleigh, 2019)