Women's Outreach: Bringing women out of isolation
Agincourt Community Service Association
Scarborough, ON
2016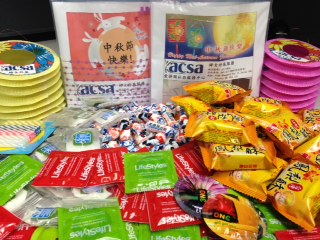 For the past five years, Agincourt Community Service Association (ACSA) has been providing harm reduction services to women working in micro brothels, spas and massage parlours in Scarborough and the Greater Toronto Area. The program, called simply Women's Outreach, is run by a Chinese outreach worker who speaks Cantonese and Mandarin, the languages of her clients. She works five days per week and visits the women mostly in private locations, such as their places of work when granted access, or in a café.
The program allows the sex workers to talk about their physical or mental health, and provides social or any other kind of support required, like food and housing assistance. Women's Outreach also distributes kits that contain condoms, lube, informational pamphlets and needles, if requested, in discreet packages that the women can use at work or bring home. The outreach worker encourages the women to come to the clinic for HIV and STI testing and introduces them to nurses and doctors, when they are ready to address their overall physical health.
During the first year of the program, the service provider had to build trust with her clients. A lot of the women are undocumented workers and worry about being deported from Canada. Some fear being judged and discriminated against once they are labelled as sex workers. In order to link them to appropriate services, it was important for the outreach worker to establish a good relationship. "We just care about the well-being of our girls. Respect is the main focus," explained the organizers of the program.
Through positive word-of-mouth the program grew to 500 plus women; and ACSA was able to recruit peer workers and peer volunteers. Nowadays, it also includes the online component WeChat. Through WeChat, the support worker can connect with Chinese sex workers living outside the city and provide them with relevant information.
One of the goals of Women's Outreach is to bring women who engage in sex work out of isolation. To encourage the women to meet up, ACSA hosts workshops one to two times a month. "When they come to the seminars, they share their experiences, they start to trust others and make new friends."
ACSA has just received additional funding to pilot a new program for the customers of sex workers and plans on providing harm reduction and testing to them in the near future.