Drop-in Resource Centre
SafeSpace London
London, ON
2016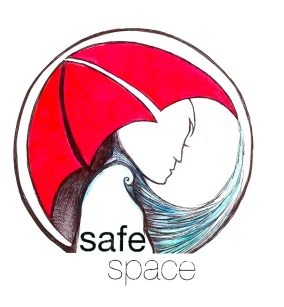 SafeSpace is a support centre, run by volunteers, for sex workers and women in crisis in London, Ontario. The drop-in resource centre is currently open Mondays and Tuesdays from 6 p.m. to 11 p.m. and staffed by over 20 volunteers (people who have lived-experience of sex work, poverty or homelessness, or students and professors of criminology, social work and other helping professions). Although the centre is only open two nights a week, the volunteers are occasionally available outside of these hours for court appearances or other requirements. Volunteers build one-on-one relationships with their clients and their schedules vary according to the needs of each woman. SafeSpace also provides harm reduction kits, clothes, makeup and houseware goods.
A group of women with various degrees of experience in sex work and social services created SafeSpace seven years ago, out of the recognition that there was an increased stigmatization of sex workers in their city. They wanted to create a space where marginalized women could meet up and make positive connections. The centre is regularly accessed by 15 to 20 women, with two to three new women coming in each night. "I'm most proud of the relationship we have built with the women who come into the space and then later become volunteers and coordinators. Having been part of the organization since the beginning, I've seen that happen," says Holly, one of the coordinators and founders.
The biggest obstacle in keeping SafeSpace open is securing funding and a volunteer force. "Since we are completely volunteer-run, it has been sometimes difficult to get the same amount of support within the community that other more accredited, incorporated organizations have access to," says Holly. However, this is slowly changing with time. Over the years, SafeSpace has developed a good rapport with frontline workers and just recently it received a grant to provide digital literacy skills to the women who use its services. Holly wants to see the centre grow even more. Above all, she would like to incorporate SafeSpace so it can increase its hours of operation and provide even more services.