What's New?
CATIE thanks Ed Jackson for 7.5 years of service
On March 27, CATIE bids a fond farewell to Ed Jackson upon his retirement.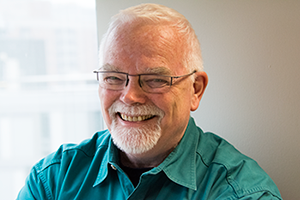 Since October 2007 Ed has been CATIE's Director of Program Development, responsible for managing the CATIE Ordering Centre, and developing and implementing CATIE's Hepatitis C initiatives, including taking the lead on resource development, capacity building and our innovative Hepatitis C awareness and testing promotion efforts in newcomer and immigrant communities. Ed also spearheaded CATIE's work in gay men's health and Programming Connection – CATIE's online toolkit of case studies highlighting Canadian frontline program models, materials and planning resources.
Ed Jackson has been involved in queer and HIV organizing since 1971 when he became a core member of the editorial collective that produced the gay liberation journal The Body Politic. He became involved in HIV/AIDS organizing in its earliest years while documenting government inaction and gay community response in the news pages of The Body Politic. In 1983, he set up the first planning meetings for the organization that became the AIDS Committee of Toronto (ACT) and was its Director of Community Education for seven years.
"Ed has been an absolute delight to work with," says Laurie Edmiston, CATIE's Executive Director. "His professionalism, excellent writing skills, keen sense of social justice, critical perspective and wise counsel –as well as his tremendous wit -- will be greatly missed."