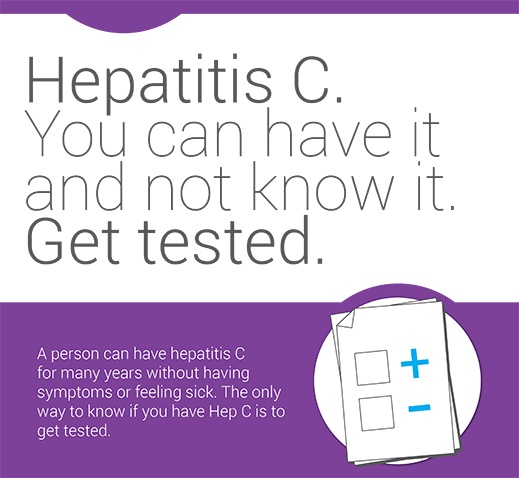 About 250,000 people are living with Hep C in Canada. Many people do not know that they have Hep C.
It takes two blood tests to tell if you have Hep C:

The first test will tell if you have had contact with the Hep C virus in the past. This first test cannot tell if you have Hep C right now.
A second test is needed to tell if there is active virus in your body.

You may also want to discuss with your healthcare worker getting tests for other viruses like HIV, Hep A and Hep B, because these viruses are passed on from person to person in similar ways.
With the right tests, you will have the full picture and can decide what to do next about your health.
There is no vaccine or immunity for Hep C. Treatment can cure Hep C in most people, but you can get infected with Hep C again.
Ask your healthcare worker about getting tested for Hep C.