Hep C Stories
WILLIAM
Wolfville, Nova Scotia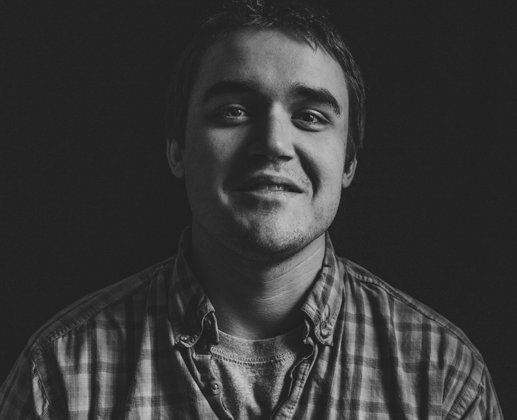 I was in treatment for addiction at a rehab centre and decided to get tested for hepatitis C, HIV and a bunch of other things while I was there. I had been tested for hep C months before and that test came back negative. I had no symptoms when I got tested (and I still don't), but I'd been using needles—including some used ones—to inject opiates since I took the first test. I figured it was best to get it checked out while I was in rehab, where there was support.
A couple of weeks later, I got a call from a doctor who works at the rehab. He told me I had tested positive for hepatitis C (and negative for HIV). I wasn't too shocked. I'd been trying to prepare myself for a positive result. But it was pretty upsetting to find out over the phone.
The doctor kept interrupting me and wasn't very supportive. Initially, I was more concerned about how he was treating me than with the actual test result. It sounded like he was driving and he clearly wasn't invested in making sure I was OK with the news.
Thankfully there were other people around at the time of the call who were very supportive. My grandfather was visiting me, so I told him immediately. I also told some of the rehab staff. My grandfather's view was that it was no big deal—I'd be fine and we could get rid of it, no problem. I tried to make it seem like I was fine because I didn't want him to worry.
Soon after, I told my parents when they came to visit. I had to explain a lot about hep C to them after I learned more about it, so they wouldn't panic. I tried to answer all of their questions.
My roommate and everybody who's close to me knows about my hep C at this point. Most of them have dealt with an addiction or know someone who has, so everybody is pretty understanding or has known someone who has hep C. I've met a few people at the rehab who either had or still have hep C. Most of them haven't suffered too much from it. There have been some odd questions though, mostly about how hep C is transmitted. Nobody seems to know that it's only transferred through blood-to-blood contact.
At the rehab I do various odd jobs, like helping with minor renovations and speaking with family members of clients to let them hear what it's like being an addict. I also started volunteering with the Hepatitis Outreach Society of Nova Scotia (Hep NS). I've already gotten to talk to students at a community college as part of a presentation Hep NS gave about hepatitis and HIV. I told them my story about how I ended up with hep C and how I'm trying to move forward.
I got a referral to a liver specialist in Halifax, so I'm going to have to drive about an hour each way. I plan on seeking treatment.
I hope to get medical coverage for direct-acting antivirals (DAAs) because otherwise I won't be able to afford it. I've only had hepatitis C for a year and that's not typically long enough for the disease to have progressed a whole lot. Hopefully, access will improve in the years to come. I understand that several organizations are pushing to make treatment more accessible and affordable. [Editor's note: Access to treatment is changing rapidly. Medications used to treat hepatitis C are becoming more accessible in Canada's provinces and territories.]
Find somebody you can trust to talk to about your diagnosis, somebody who can answer your questions and offer emotional support. Reaching out for help is
a lot better than going through it alone.
In the meantime, I intend to do everything I can to take care of my liver and keep myself up to date on the state of my health with regular checkups with my family doctor.
I've been told a few simple things that can help keep my liver well, such as avoiding cigarettes and unhealthy foods. Also, acetaminophen (Tylenol) is quite harmful for the liver if you take it too often, so I avoid it. Being in recovery, I abstain from alcohol and drugs—alcohol is a big one for keeping the liver well. And I'll just keep going to the specialist to make sure that if my liver health gets worse, I know about it immediately so I can try to do something about it.
I'm trying to stay optimistic. I feel healthy and I'm not too worried about the state of my liver. I'm a little discouraged with the healthcare system and how difficult it is to get coverage for treatment. It doesn't make much sense to me that they would put financial gain in front of people's well-being.
William's Advice for Others
Don't delay—seek medical help immediately. Find out if you are eligible for treatment and then go from there. Find somebody you can trust to talk to about your diagnosis, somebody who can answer your questions and offer emotional support. Reaching out for help is a lot better than going through it alone.
If you tell your family or loved ones, make sure to do it face to face (if you can). Assure them that it's not the end of the world and that there is a cure, and try to answer whatever questions they might have.