Hep C Stories
LAUREL
Victoria, British Columbia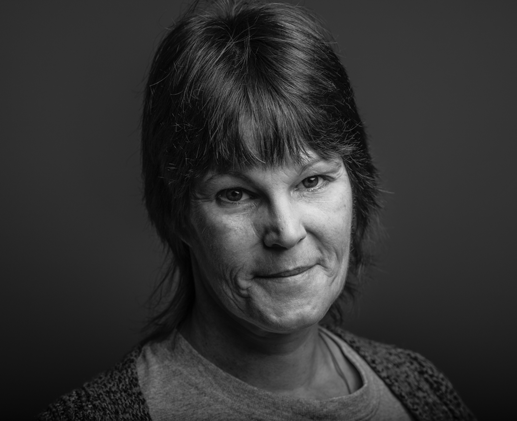 I found out I had hep C in the early '90s. I was an intravenous drug user back then. We didn't know not to share drug equipment like the spoons, filters and water. I had overdosed and my family doctor called me back in the next day to tell me that my hep C blood test had come back positive. I had hepatitis C and there wasn't anything they could do about it. I was still using, so I didn't really care.
It took me three tries to stop using. My son was my motivation. His father is also an addict and my son needed one of us to come back to reality. I finally got clean in 1997—that's when I sort of woke up.
For the first few years I was afraid to tell people I had hep C. I wanted to protect the people around me from me. The stigma of having a blood-borne illness kept my mouth shut.
When I finally told my parents, my mom cried. I was very close to her. My mom and dad were my biggest supports.
When we told the rest of the family, my mom's side of the family walked away. My mom passed away 10 years ago, and to this day the only contact I have with them is Christmas cards. Their silence shows their lack of knowledge and continued judgment. I feel guilty for the way my parents were also pushed out.
I'm the "little junkie" in the family…still. I haven't used for almost 20 years, but I still have that label hanging over me.
In 2001 my doctor offered me hepatitis C treatment. But I wasn't feeling really sick at the time and I wanted to focus on my studies—I had gone back to university for my social work degree—so I put it off. In 2006, my health crashed, so I agreed to start treatment.
I have done three treatment regimens in total. I started my first one in 2006: pegylated interferon and ribavirin. It was awful. I lost my hair, puked nonstop, couldn't sleep and was in pain. Injuries from years earlier got worse. I had had a car accident in my teens and my lower back started to kill me. The headaches, insomnia and pain under my ribs were the worst of it. My hep C treatment was supposed to last for 48 weeks, but when my viral load started to climb after 28 weeks, I stopped taking it. [Editor's note: This treatment has been replaced with newer, far more effective medications that are easier to take.]
My life was awful during that time. Between 2006 and 2012, I walked out of a 10-year relationship, my mom died and my first hep C treatment failed. I was also diagnosed with diabetes. My life fell apart. I became agoraphobic—I didn't want to go out, I was afraid of people and their germs, and I was scared that I would make somebody else sick.
My doctor just kept prescribing painkillers. While taking a lot of Demerol each day, I somehow got straight As and managed to finish my social work degree.
In 2012, I was sent to a community health centre in Victoria called the Cool Aid Clinic, where they have counsellors, dietitians, acupuncturists, hepatitis C support groups and more. I started my second regimen: interferon, ribavirin, telaprevir and boceprevir. It was hell for another six and a half months. When that treatment failed, I didn't know what to do. There wasn't another treatment available. A new medication called Harvoni was coming, but not soon enough. That's when I found out I had liver cirrhosis. My hep C was progressing, and fast.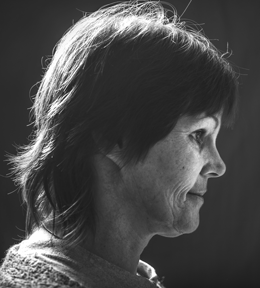 My son has known about my hep C for 20 years, since he was eight. He really kept me going through it all. He would get groceries, clean the house, and do other chores. I tried to hide from him how poorly I was feeling—the physical side effects and the brain fog—so I could get him to school and to his activities. But it was hard on him, especially during the first two treatments. He used to look at me like I was about to die. I felt extremely sad and guilty about this.
After my second treatment failed, I started volunteering at AIDS Vancouver Island (AVI), working at the front desk. That made me gain self-confidence and feel like I was part of society again.
Because of my cirrhosis I was eligible for free treatment with the new medications through a pharmaceutical company, on compassionate grounds. For my third round I took simeprevir, sofosbuvir and ribavirin. I had some side effects—a lot of scratching, headaches and fatigue—but nothing close to the previous two rounds.
Six months after finishing treatment I found out that I was finally cured.
When I found out that the meds had worked, I was—strange as it may sound—scared. I had been fully prepared to die. I wasn't at all prepared to live. I had to see a counsellor to help me understand that, yes, I do get to have a rest of my life.
I had to see a counsellor to help me understand that, yes, I do get to have a rest of my life.
My son is still scared to hope because my previous treatments had failed. But I think he can see how healthy I am—I'm looking healthier now than I have for most of his life.
During those years when my treatment efforts failed, I did things to try and keep my liver healthy. A lot of it involved diet. I saw a nutritionist several times. I went for acupuncture, which reduced my lower back pain, so I continue to do that.
Having hep C made me stronger. I am self- reliant but I've learned that I need to ask for help when I need it. Hep C has taught me to walk through fear—to take the first step, because you never know what's going to happen after you do.
Hep C has taught me to walk through fear—to take the first step, because you never know what's going to happen after you do.
I got so used to minimizing what I was going through that it's almost a relief to sit in support groups and hear others share their stories. I still go to those groups to show people that there is life after hep C. People were there for me when I needed support, so I try to be there for others. I talk about my hep C journey every chance I get.
Now I am the hep C peer educator at AVI. It's awesome. I get to go out into the community and talk about hep C and ways to promote a healthier liver, especially if you're not sick enough to qualify for treatment coverage. I think it's absolutely asinine that you have to get sick to qualify for treatment, though that is now changing. We should be treating people as soon as they're diagnosed.
I recently joined the board of HepCBC [a non-profit organization by and for people affected by hep C] because I want to push for a national hep C strategy. I also go into a stabilization and detox program twice a month to talk about liver health and hep C. I love doing that. It's such an honour to serve people in this way.
It's been two years since I finished my treatment. Life is still difficult in many ways. Physically, it's taken me what seems like forever to get healthy. But now I can exercise again. The brain fog is finally starting to lift. My energy level is improving, but I still have trouble sleeping. And stress is a struggle.
When I left my relationship 10 years ago, I worried that I had passed the virus to my partner, and I really didn't want to have another relationship until the hep C was gone. Although the risk of sexual transmission is extremely low, I didn't want to worry about that. Now I have friends who are bugging me to date. I remain open to the possibility.
Laurel's Advice for Others
Seek support! You don't have to be alone in this. All you have to do is take the first step, then it gets easier. And seek treatment—it has changed so much and it's so much better today.
I'm especially passionate about getting women treated. Now that these drugs are so good, you can parent through treatment.
Best of luck to all who are reading this and to those who help us get through it!