Hep C Stories
JOAN
Surrey, British Columbia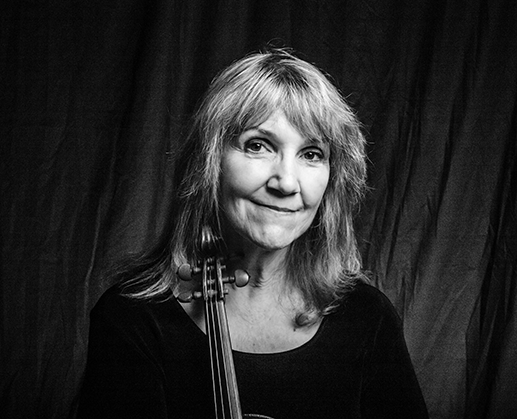 I woke up one morning in 1990 and noticed that, as usual, I was achy all over and my stomach hurt. I figured, I'm old—of course I'm achy. But this time, perhaps thanks to the body awareness classes I'd been doing, I started wondering about the aches and pains. So I made an appointment with the doctor. I told her to check everything. A few days later, my lab tests came back and my doctor called me.
"Everything looks great. See you next year," she said. "Oh, by the way, your liver enzymes are a teeny bit high, but nothing to worry about."
"Oh, good," I answered. "See you next… wait a minute. What do high liver enzymes mean?"
"It's nothing to worry about. Anything can do it, like if you had a drink the night before."
I replied, "Doctor, I don't drink."
Then I heard her say, "Oh, maybe we'd better test you again."
She ordered more blood tests. When the results came in, she called me to her office and told me I had tested positive for hepatitis C antibodies. She said she would have the test redone, along with a more specific one to see if I had chronic hepatitis C infection.
She went over what I now know to be a list of risk factors to determine how I might have gotten it. Yes I had received a transfusion, "but that was back in 1970," I protested. She said it didn't matter how long ago it was—people can get hep C and not show symptoms until much later. She looked worried.
I remembered my blood transfusion in Mexico. I had had an ectopic pregnancy, for which I needed an emergency operation that required a transfusion. When I was asked to sign a consent letter, I asked the doctor what for.
"You will get hepatitis from the blood." (Not "might," but "will.")
"But it will go away, won't it? There's a cure, right?"
"No."
"Will it kill me?"
"Yes."
"In how long?"
"About 20 years."
I thought to myself, "At least I'll have time to raise my son." But something in me just refused to accept that news.
I received three units of blood that day— very probably infected with hepatitis C. And then I forgot about it. I guess I was in denial. As the years passed, I slowly began to feel symptoms, like weakness, achy joints and fatigue. I started experiencing dizziness and vertigo.
Fast-forward to 1990 when I went to see the liver specialist. By then the diagnosis first made by my doctor had been verified.
"Hepatitis C! Best kind to have!" he declared almost jovially. "There's a cure called interferon, but you're not sick enough. Your enzymes are next to normal! Do you have any symptoms?"
"Well, yes," I replied. "My stomach hurts and I ache all over."
He blamed it on something I had eaten and on getting older. "You don't want a biopsy, do you?"
I imagined anesthesia, operating rooms, knives…. "Uh, no thanks."
"Good. Come back in six months."
I told my husband and my two kids right away. My son was 21 and my daughter was 17 at the time. They were very supportive. I took precautions, like cleaning up any blood spills right away and not sharing razors with my daughter, so they wouldn't get infected.
Little by little, I told some friends and more relatives. All were supportive except my neighbour across the street and my sister. They refused to see me after that. I was devastated that they reacted that way. I spoke to my sister on the phone when I was in her area once, but she still wouldn't see me. She has since passed away.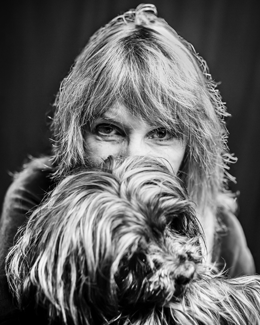 I've had my share of health problems. In 2003 I was diagnosed with breast cancer. (I did all the treatments offered to me—surgery, chemotherapy and radiation. I still get yearly checkups for breast cancer.) I had a fall and had to have my shoulder replaced. I've been diagnosed with osteoporosis and have had two hip replacements.
I have taken hep C treatment several times, thanks to a biopsy that proved I had stage 2 fibrosis—in spite of low enzymes! I tried interferon four times without being cured. I had lots of side effects but felt better with the side effects than with the symptoms. Then in 2013, I took asunaprevir/daclatasvir for six months as part of a clinical trial. NO side effects. And it worked!!!
It was hard to believe that only six months of treatment could be effective. At the time, some of my friends had been taking interferon-based treatments for up to two years. I had seen the results of clinical trials with the newer direct-acting antivirals (DAAs) and my treatment was one of the best, so I had hope. My first test, after just one or two weeks of being on treatment, showed that the virus was gone…and it never came back.
It wasn't easy to continue working (I played violin with the Victoria Symphony) during the interferon-based treatments, but it helped that I loved my work dearly and that most people were supportive and understanding.
In my pre-treatment days, I felt weak—I couldn't even raise my arms. And I was itchy! I found it hard to walk around Butchart Gardens. Now I can hike 10 km without even thinking about it.
I like to say that I had been looking for a cause—and it found me. I bought a computer and founded an online group called the HEPV-L list. We support people who are living with chronic hepatitis and share our experiences of clinical trials and treatments with one another. I got involved with the Hepatitis C Society of Canada and later helped start HepCBC. I made lots of friends, online and in person. I also started a newsletter, the hepc.bull so people could be aware of what was going on and feel a sense of community.
Hep C gave me a chance to have a more tangible purpose in life and develop capabilities that I wouldn't have discovered otherwise. There is little that gives me as much pleasure as hearing from someone that they are cured!
Post-treatment, my life is pretty much the same as it was before, but with less pain and more energy. I've retired but still play violin in community orchestras and teach a few students. I love babysitting my grandchildren. I have a wonderful partner. I hope to travel more when my partner retires.
My dog, Marty, has been there for me faithfully. He makes sure I get my walks and stay healthy (and he guards me from evil delivery people). Life is good! I'm so glad to be around to experience it.
Joan's Advice for Others
Get informed. Get treated. The treatments are almost 100% effective now and don't involve injections. Some take only eight weeks. Be sure to take your meds on time. Set your alarm and take the meds with you if you go out.
If you try complementary or alternative treatments, know that they won't cure you. Some might even make you sicker. Also, acetaminophen (Tylenol) will take away your joint pains but it can destroy a delicate liver. Let your doctor know about all the medications you're taking and have blood tests regularly.