CATIE hosted its national, bilingual forum October 15 and 16, 2015. Our theme of Making it work: From Planning to Practice was in response to a pressing need for dialogue and learning regarding the frontline implications of new knowledge and approaches in HIV and hepatitis C prevention, testing, treatment, care and support.
Keynote Speakers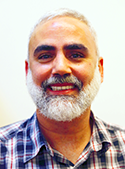 Israel Nieves-Rivera: San Francisco's efforts in "Getting to Zero"
As our HIV knowledge has advanced, our ability to improve our response has never been more certain. In this session, Israel Nieves-Rivera unpacks key learnings from the recent acceleration of knowledge in HIV prevention, transmission, testing and treatment, and our increased understanding of the continuum of prevention and care. He explains how this knowledge has been taken up in practice in San Francisco and challenges participants to consider how to respond even more effectively to HIV, given that the knowledge and biomedical tools now exist to do so.
Israel Nieves-Rivera is the Director of the Office of Equity and Quality Improvement in the Population Health Division of the San Francisco Department of Public Health, City and County of San Francisco.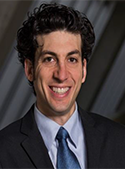 Dr. Jordan Feld: Improving the Continuum of Care in the New Era of Hepatitis C
Dr. Feld explores the hepatitis C continuum of prevention and care in Canada and provides insight into overcoming barriers to care and treatment faced by specific populations. He provides promising directions in hepatitis C programming, services and policy that put clients at the centre of an integrated response.
Jordan Feld, MD, MPH, is a clinician-scientist based at the Toronto Western Hospital Liver Clinic and the McLaughlin-Rotman Centre for Global Health.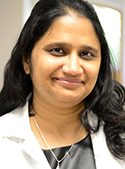 Dr. Nitika Pant Pai: Pushing the Boundaries of HIV, Hepatitis C and STI Testing
Dr. Pant Pai explores Canada's need to step up our efforts to reach the undiagnosed early, and the importance of seeing testing as an entry point to the full continuum of prevention and care. The session challenges service providers to consider which HIV, hepatitis C, and STI testing environments and approaches should be scaled up in Canada, and why they have not been taken up consistently already.
Nitika Pant Pai, MD, MPH, PhD, is an Associate Professor in the Department of Medicine at McGill University.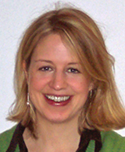 Dr. Norah Palmateer: Scotland's Action Plan on Hepatitis C
Scotland's Action Plan on Hepatitis C, globally regarded as a best practice, has made a significant positive impact on the prevention and treatment of hepatitis C infection in Scotland. Dr. Palmateer shares how Scotland was able to transform services and rapidly improve its national hepatitis C response through this plan, challenging Canadians to consider what is needed in our country to improve our response in the new era of hepatitis C.
Dr. Norah Palmateer is an epidemiologist with Health Protection Scotland in Glasgow.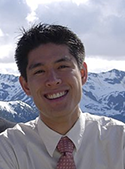 Dr. Darrell Tan: A New HIV Prevention Strategy: Moving PrEP into Practice
This session explores the relevance of pre-exposure prophylaxis (PrEP) as part of a community-based, combination prevention approach to HIV, and addresses key implementation issues in the Canadian context. We learn about Canadian efforts to move PrEP forward in this country and discuss how community-based organizations can engage in the uptake of PrEP.
Darrell Tan, MD, PhD, is an Assistant Professor in the Institute of Health Policy, Management and Evaluation and in the Department of Medicine at the University of Toronto.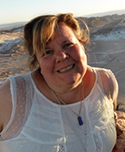 Dr. Alexandra King: Indigeneity and improving our response in the new era of HIV and hepatitis C
This session explores what our newer understandings of HIV and hepatitis C mean for Indigenous peoples and communities in Canada, how these knowledge advancements are affecting the Indigenous-led response to HIV and hepatitis C, and what service providers need to consider about indigeneity to ensure that Indigenous communities are not left behind in our push to improve our response. It also sheds light on how Indigenous approaches paved the way for other community-based responses.
Dr. King is a member of the Nipissing First Nation (Ontario) and works as a general internist at the Vancouver Infectious Diseases Centre and the Cariboo Memorial Hospital in Williams Lake, British Columbia.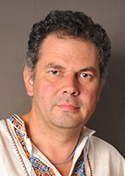 Andriy Klepikov: Health-systems change and community-systems strengthening
Presented in partnership with the Interagency Coalition on AIDS and Development, this session introduces us to the concept of community-systems strengthening and increases our understanding of the role of frontline organizations in mobilizing local, integrated responses to HIV and hepatitis C and in strengthening the health-systems response. We learn how a leading non-governmental organization in Ukraine has led community-systems strengthening to create positive change in the region, and how their lessons can inform our local response.
Andriy Klepikov is executive director of the International HIV/AIDS Alliance in Ukraine, the largest health-focused non-governmental organization in the country and one of the largest in Eastern Europe and Central Asia.
Contact
For more information please contact:
Joseph van Veen
Coordinator, Events and Event Marketing
CATIE
555 Richmond Street West
Suite 505, Box 1104
Toronto, Ontario M5V 3B1
Tel.: 1-800-263-1638 | 416-203-7122, ext. 254
Fax: 416-203-8284
Email: jvanveen@catie.ca