Just diagnosed with HIV
What you need to know
You are OK…
The first thing you need to know is that you are OK. There have been significant advances in the care and treatment of HIV. People with HIV now live long, productive lives. In fact, by starting treatment early and getting proper care, many people with HIV will live out their natural lifespan.
After receiving a diagnosis of HIV, it is normal that you will feel a range of emotions as you come to accept the idea of living with HIV. How are you feeling right now? Maybe you have just found ou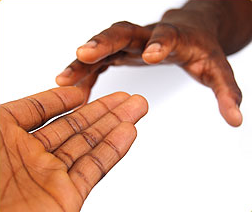 t, and you're calm. Or maybe you found out a month or two ago and were OK until someone made a thoughtless remark. Or maybe you've been drinking and partying or have retreated into your shell, but now feel you can't do that forever.
"I never went for an HIV test. All I wanted that day…was to donate blood to the Red Cross. Instead, a week later I received the diagnosis from my doctor. I was shocked: "HIV? What are you talking about? I'm a lesbian! Lesbians don't get HIV!!" Well, as I learned, some of us do.…"
Read Kath's story
Whatever you are feeling, it is really important to tell yourself that it's OK and to give yourself permission to feel those feelings. It's a good idea to let them out—be angry, be sad, be confident, be calm, be afraid, be numb. If you become overwhelmed by your feelings, consider getting support from a professional counsellor, from trusted friends and family, and especially from other people living with HIV. Talking about your feelings can help a lot. So can seeing other people who are HIV-positive who have been where you are now and are healthy, well and living full lives.
You do not have to tell everyone that you are HIV positive. And you do not have to pretend that everything is as it was before, because it is not.
Just remember, you have plenty of time to deal with this news. And the way you're feeling right now will change. As time passes and you find people who can support you, you will adapt to the reality of living with HIV.
"Being diagnosed was probably the worst part of the entire experience. From there, every day got a little bit better, and as my health improved, I felt better about the situation. Finding out that I tested positive was devastating but I read a lot about HIV and made a conscious effort to get as healthy as possible as fast as possible.
When I was diagnosed, I had a low CD4 count and a high viral load. It didn't take long before my CD4s were in the high 1200s and in six months my viral load was undetectable. Besides having to remember to take one pill a day, my life is virtually unaffected by the disease. I've been fortunate enough to fall in love with someone … and our relationship is just fine."
—Jon
…And you have a future
You have a future. You can still have goals and plans. You can still have meaningful relationships. You can still have sex. And if you're wondering if you'll be able to have children and work, you can still do those things, too, while living with HIV.
Maybe you're seeing everything differently since being diagnosed. Tell yourself it's OK to feel discouraged right now, but don't give up on yourself or your dreams. If you're feeling sad and hopeless or if you don't enjoy the things you normally do, and it's not going away, you might want to speak to your doctor or a counsellor about it. You may be feeling depressed. This is normal and there are people who can help you.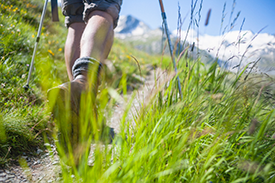 Are there going to be new challenges? Yes—you might face health-related and social challenges—but there are services and individuals available to help you. There are HIV organizations and community health centres that help people with HIV, people like you. These places are also a good way to connect with other people living with HIV. You can visit HIV411.ca or contact CATIE (info@catie.ca / 1.800.263.1638) to get connected to an HIV organization in your area.
You might be feeling like you wish you had never found out about your diagnosis. It's true that it can be hard to hear at first. But the fact that you have been diagnosed means that you can take steps to take care of yourself and stay healthy.
Knowledge is power. It's a cliché, but with HIV it's true. Now that you know your status, you can take steps to protect your health. As you learn more, you'll find your own way of living with HIV.