What's New?
We remember Glen Brown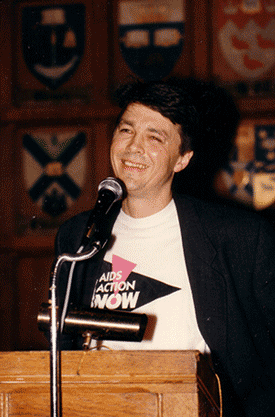 Early Friday morning, January 27, our dear friend and comrade Glen Wesley Brown passed away peacefully in the company and care of friends after a battle with liver disease.
Glen had a huge impact on many people in both his personal and professional life. He was a tireless social justice activist, a central figure in the fight against HIV in Canada and a founding member of AIDS Action Now! He was also Director, Programs & Services (1996 to 1998) and Acting General Manager (1998 to 1999) at CATIE. More recently, he became a prominent environmental leader through his work with Greenpeace Canada. In his professional life, Glen helped many social justice organizations communicate better, work more effectively, and have more impact.
Glen was an extraordinary and generous friend deeply loved by his family and many colleagues. A small private service will take place followed later in the year by a community memorial and celebration of Glen's life and work.
Glen will be profoundly missed by everyone who knew and loved him.