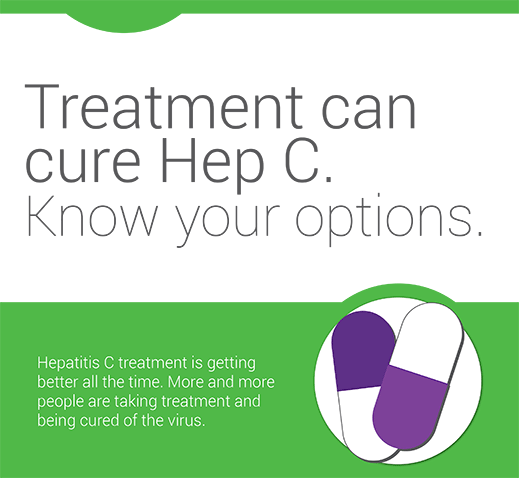 New medications are able to cure Hep C in more people.
Treatment can last up to a year, but newer drugs are shortening that time to just a few months for some people.
Current treatments come with side effects, but many people find ways to manage them and finish treatment.
Treatment is expensive, but there are programs that can help you cover the cost. Talk to a healthcare worker.
A healthcare worker can help you make decisions about treatment and can also help you get ready.
Getting through treatment can save your liver. And your life.
If a person is cured of Hep C, they can still be infected again. Learn about how to protect yourself and others.