John McCullagh
National At Large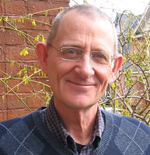 John McCullagh, a gay man living with HIV, has been a member of the board of directors of CATIE since 2012, and its chair since 2015. He also sits on the board of the Ontario AIDS Network.
Trained in social work in the UK before immigrating to Canada in 1975, John was employed for over 35 years in the Ontario child welfare sector. He was instrumental in establishing the Children's Aid Society of Toronto's Out and Proud program, which for more than two decades now has delivered safe, accessible and supportive child welfare services to queer youth.
In 1981, John co-founded the Toronto Counselling Centre for Lesbians and Gays (now known as David Kelley Services), which provides professional counselling and support services to LGBTQ people as well as to those living with and affected by HIV. He was a volunteer counsellor there throughout the first decade of the AIDS epidemic.
John currently volunteers in a number of capacities in the HIV sector. Besides his board work, this includes facilitating an AIDS Committee of Toronto psycho-educational group intervention series on healthy aging with HIV, work as a peer researcher on a number of OHTN-funded research projects, and membership of the programs and services committee of the National Coordinating Committee on HIV and Aging. John is also a former publisher of PositiveLite.com, Canada's online HIV magazine.
To send an e-mail to one of our Board members put in the first initial and last name followed by @catie.ca.