John McCullagh
National At Large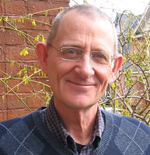 John McCullagh is a retired social worker who lives with HIV. He has been a member of the board of directors of CATIE since 2012 and is currently its chair.
John has worked in government and the not-for-profit sector in both front-line and management positions. He has many years of experience working in the field of gay men's health, with queer youth and with people living with or at risk for HIV.
Besides his work on the board of CATIE, John currently volunteers at ACT, where he facilitates a series of psycho-educational workshops that address the physical and emotional aspects of aging well with HIV. In addition, he publishes PositiveLite.com, an online magazine by and for people living with HIV and their allies.
To send an e-mail to one of our Board members put in the first initial and last name followed by @catie.ca.